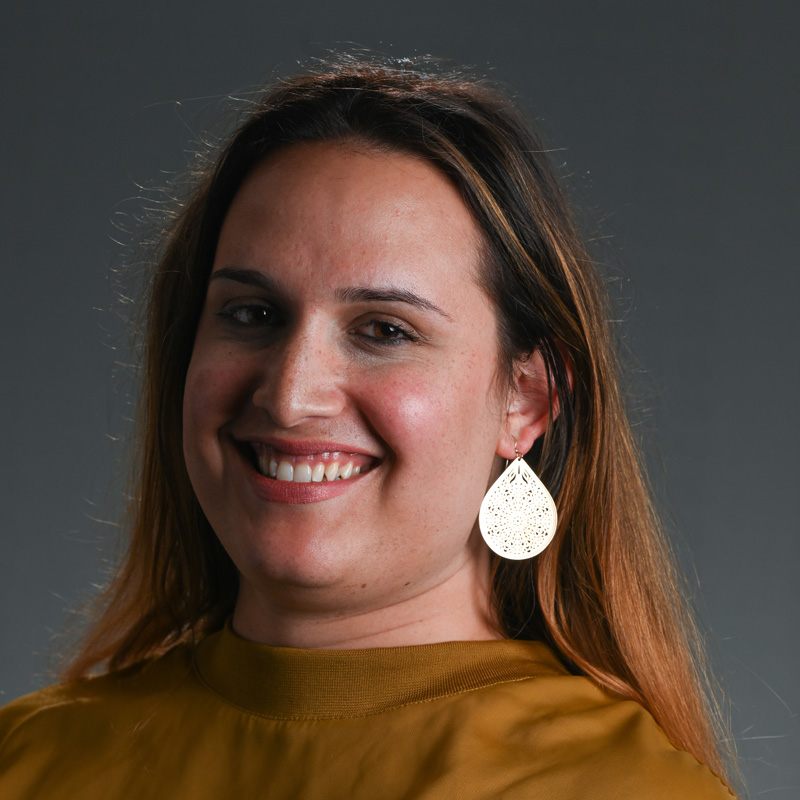 Aanya Wood is a leader in Western New York's healthcare sector, serving as an educator to clinicians on subjects including infectious disease, gender-affirming care for transgender individuals, harm reduction and drug user health. A City Honors graduate, Aanya returned to Buffalo in 2020 after eight years living in Toronto, Canada to continue her career in patient services and health equity at Evergreen Health. She was named to Buffalo Business First's "30 Under 30" class of 2021 for her work in mitigating health disparities faced by transgender patients. She also leads a pilot project to enhance access to care and supportive services for sex workers, the first of its kind in the region.
As a graduate student in UB's School of Public Health and Health Professions, Aanya studies the intersection of health behaviors, healthcare systems, and disease science. Following graduate studies, she plans to grow her role in the healthcare industry and in improving health outcomes for individuals, particularly LGBTQ+ communities of color, as a healthcare administrator.
In addition to her work at Evergreen Health, Aanya serves on New York State Department of Health's HIV Advisory Body, a statewide panel that guides health policy toward ending the HIV epidemic. When she is enjoying free time, Aanya can be found in her garden or cooking something new at home.