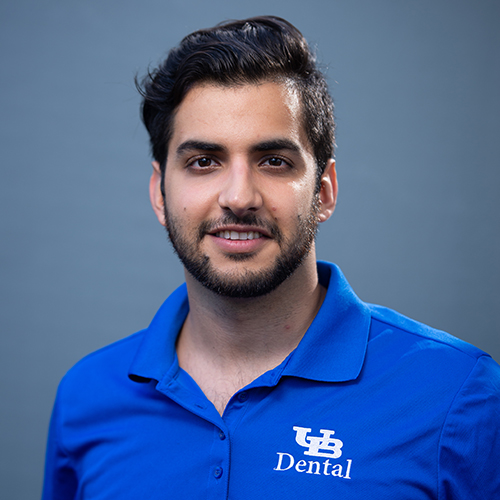 Abdullah Al Qaraghuli graduated with a bachelor' in psychology from Syracuse University and is currently a student dentist at the University at Buffalo School of Dental Medicine. He was born in Iraq and raised in Egypt; his diverse upbringing drives him to adopt creative solutions and emphasize thinking outside the box.
During his first year as a dental student, he decided to become a visual storyteller. He utilizes Instagram as a platform where he has reached millions of unique users with his content about dental student life. He has established multiple paid partnerships with companies in the health care, fashion, and service sectors. His work has helped bring global attention to dentistry in the Western New York area.
Abdullah received the School of Dental Medicine scholarship for outstanding achievements and is currently involved in research in prosthodontics; he is also the founder and current president of the University at Buffalo Branding and Marketing Club. Abdullah plans on attending a general practice residency and taking advantage of his marketing expertise to grow his business model in dentistry.