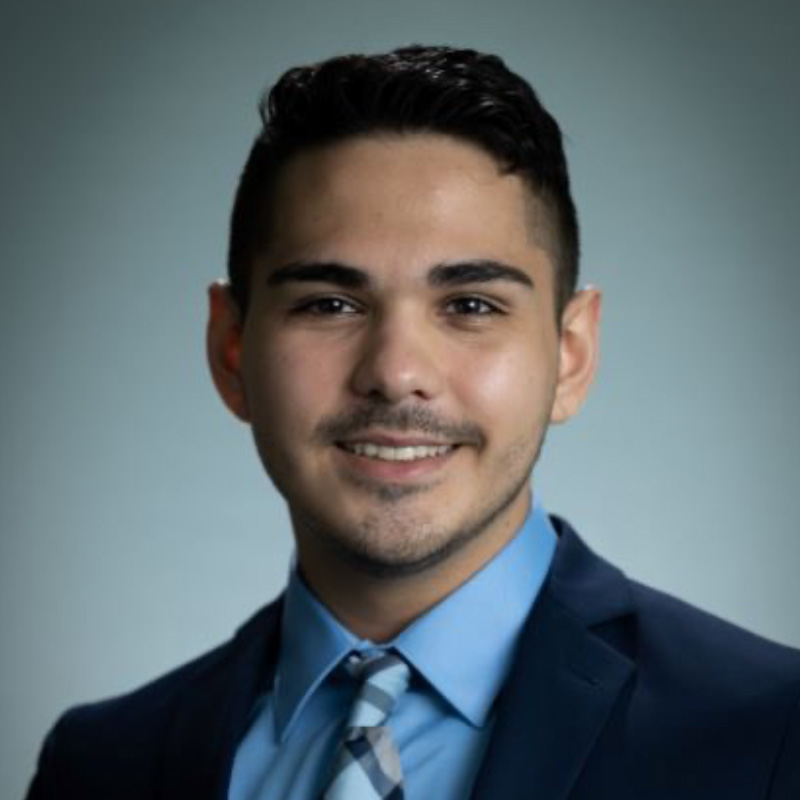 Adam De Arcos is a Western New York native who earned his Bachelor's Degree in Accounting as well as a minor in Spanish from D'Youville University in 2022. Adam is a first-time graduate student in the Masters of Science in Business Analytics program at Canisius College and expects to graduate by the fall of 2023.
During his time at D'Youville University, Adam was very involved with Student Affairs and the Office of Housing and Student Engagement. Over the last 3 years, Adam has spent one year as a Resident Advisor and 2 years as the Assistant Resident Director of Housing where he was responsible for managing and helping a team of RAs develop a welcoming community on their floor. Additionally, Adam also held a work-study with DYU's Cultural Enrichment Center, where he helped plan and execute events on campus geared towards marginalized students and inclusivity. 
Since September 2021, Adam has been working as a part-time accounting intern at the Jacobs Institute where he gets the opportunity to gain practical accounting experience as well as work alongside world-class physicians and engineers in developing next-generation technologies in vascular medicine.
Adam plans to use his MS in Business Analytics and his background in accounting to own and operate his own business that focuses on helping Buffalo businesses make smarter decisions through forecasting current market trends and analyzing historical relevant data.