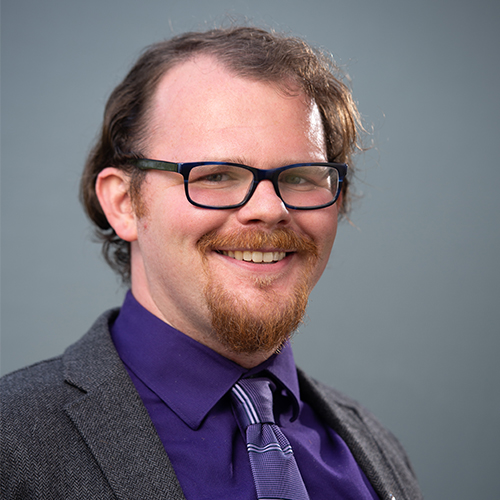 Avishai Afek, a Buffalo transplant, is pursuing a master's degree in mental health counseling. After immigrating from Israel at a young age and moving across several states, Avishai (or Avi as most people call him) landed in Western New York for college. He earned his bachelor's degree in psychology at SUNY Fredonia. Prior to starting his graduate degree at UB, Avi worked for three years supporting individuals who struggle with mental health and substance use issues and those who are housing insecure through Transitional Services Inc.
As a graduate student, Avi is taking part in ongoing research projects at the University at Buffalo Clinical and Research Institute on Addictions. He will be a clinical interventionist as part of a randomized control trial. Currently he volunteers with several organizations across Buffalo, including Journey's End Refugee Services and Citizens Action. In the past Avi has led teams of volunteers in harm reduction projects at music festivals, and has organized fundraising and educational events that advocate mental health and harm reduction awareness. He believes that civic engagement is crucial, and empowers his peers to get involved and use their strengths to help the community socially, politically, and creatively.
Avi looks forward to completing his counseling education and applying to the UB MBA program with a concentration in health care management. He hopes to utilize his studies and the wide network that he has developed in the region to establish novel business models in the mental health sector in order to provide prosperity and social welfare to the Western New York region.