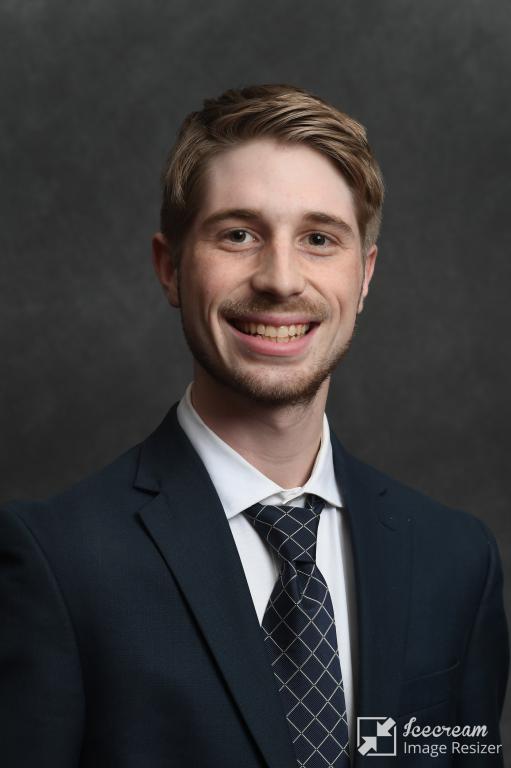 Ben Michalowski is a native of East Amherst, NY. He graduated magna cum laude from the University of Arizona in 2022 with a BS degree in biomedical engineering. Ben is currently a 2024 master of business administration candidate at the University at Buffalo. His MBA concentration is in the areas of healthcare management and analytics.
Ben's passion lies in developing innovative, low-cost solutions that improve patient access to evolving technology, particularly in the field of cardiology. He has gained valuable project experience, highlighted by a successful research effort developing a fetal heart monitor using magnetocardiography. As team lead nominated by his sponsors and peers, this experience equipped him with a unique skill set combining technical expertise and business acumen. This project resulted in a successful and innovative solution that addressed an unmet need in cardiology.
Ben continues to build on his leadership traits at the University at Buffalo through various activities. He is a member of LeaderCORE, which challenges him to expand the boundaries of his current leadership capabilities. Ben currently leads a team developing new sleep apnea technology, which can possibly revolutionize the way we diagnose and treat this common condition. Through this work, he continues to develop business leadership skills by leading a strong team and strategically planning for potential business growth.
Ben is currently working toward establishing a cardiac medical device company in Western New York, where he hopes to make a positive impact on the lives of many local and regional patients and their families.