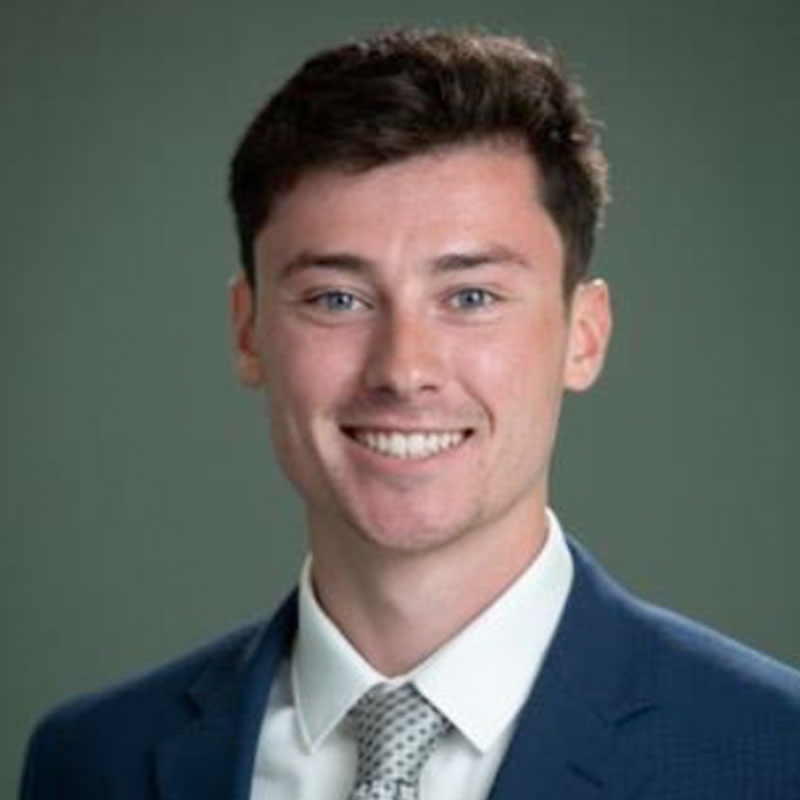 Cameron (Cam) Hotto is pursuing a degree in business administration, with concentrations in entrepreneurship, financial analysis, and supply chain & operations management from the University at Buffalo (UB).
Cam has taken on a multitude of leadership positions during his time at UB. With a drive to develop the world in a sustainable manner, he is the founding president of the UB Sustainable Business Association, which aims to educate the university community about the importance and viability of sustainability in the business world. Cam also serves as the vice chair of sustainability for the SUNY Student Assembly, where he advocates for change regarding sustainability issues throughout the 64-campus SUNY system. He also worked as a student intern at the UB Office of Sustainability, where he led the Education and Leadership Fellowship program. Fellows work to tackle some of UB's most pressing sustainability challenges, including environmental justice and waste reduction initiatives. He also served on the executive board of UB DECA, a student organization that focuses on leadership development and professional network expansion.
Cam has also immersed himself in a plethora of entrepreneurial experiences throughout his time at UB including the Blackstone LaunchPad's Inclusive Launch Foundry, FinTech Design Challenge, and Startup Bootcamp workshops.
Following graduation, Cam looks forward to working in the renewable energy industry and contributing his efforts to solving today's sustainable development issues. He is beyond excited to continue to learn about the challenges and opportunities associated with developing an inclusive economy in WNY.