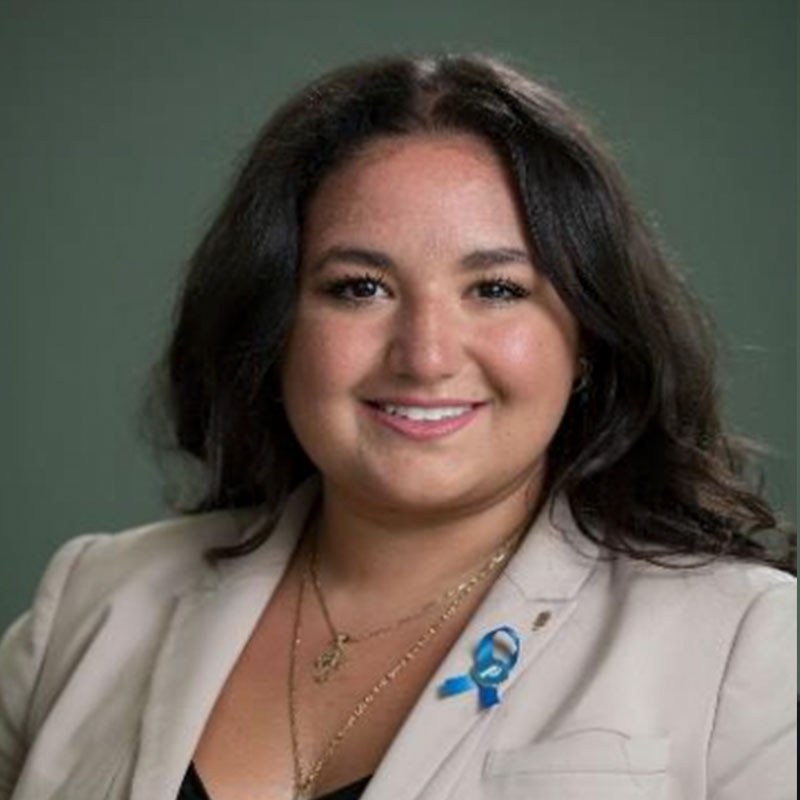 Christina is a Western New York native who obtained a Bachelor's of Science from Canisius College majoring in Business Management with a certificate track of Pre-law. She is continuing her studies at Canisius to obtain her MBA and is expected to graduate in the spring of 2022.
Throughout her time at Canisius, Christina has served in a wide variety of leadership positions. She served as a Junior Senator for the Undergraduate Student Association, Public Relations Director for the Commuter Student Association and was nominated to be the liaison for the Undergraduate Student Association. She volunteered as an orientation leader for two years, is an active member of Phi Sigma Sigma, a philanthropic sorority beginning her freshman year and participated in the Phi Set Spike charity events each year raising hundreds of dollars. Christina is also an active member of Phi Alpha Delta, the Pre-Law Fraternity.
Around the community Christina has established her own non-profit foundation called To Thine Own Self Be True; I Love Who I am. She has aligned herself with Gateway-Longview and the Boys and Girls Club of America and was appointed the ambassador of both organizations to raise awareness of her platform. She spearheaded a book drive in collaboration with the Town of Cheektowaga libraries and collected 800 books that were donated to the LEAP Literacy Program of WNY. Christina won the Miss Buffalo Outstanding Teen Title (Miss America Scholarship Program) and solely raised over $3,000 for Children's Miracle Networking winning the Miracle Maker Award. Christina from a young age has volunteered many hours at the Hellenic Greek Orthodox Church in many capacities. Serving as a leader of the Youth Group, Youth Choir, Sunday School Teacher, and Soup Kitchen for the homeless.
Upon graduation, Christina will actively contribute to the region's future by solidifying her plans to establish an LLC company. She will pursue her Juris Doctorate specializing in negotiation and contract law, she hopes to establish her own WNY Law Firm with many ancillary sites.