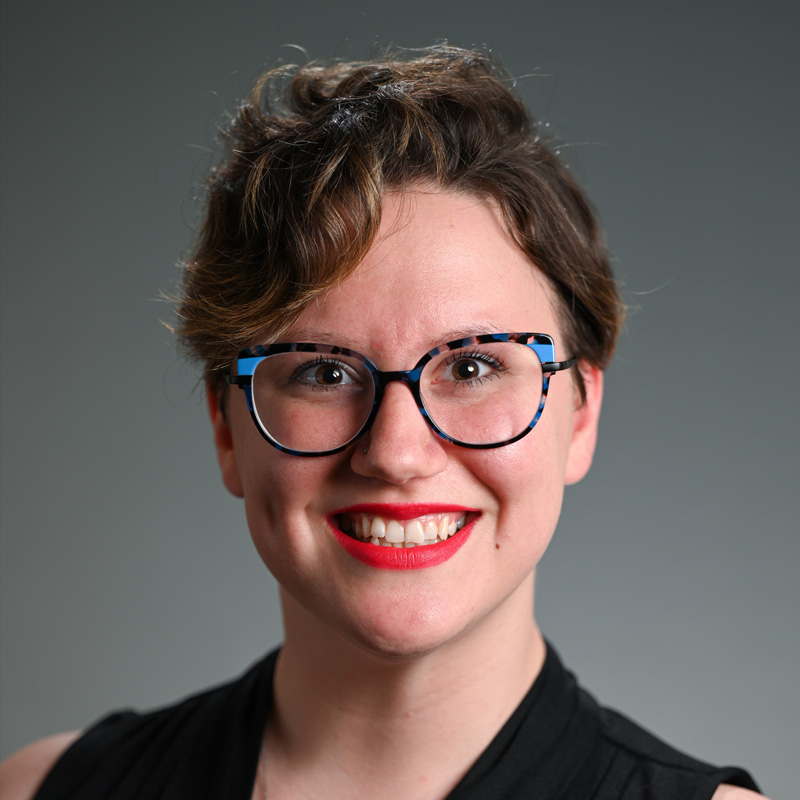 Courtney Burris is a fifth year PhD candidate at the University at Buffalo. She graduated from high school in 2013, after which she attended Elmira College, where she was a presidential scholar. During her time there, she was president of Pi Mu Epsilon, treasurer of Alpha Psi Omega, and participated in over 20 theatrical productions. She graduated magna cum laude with a BS in mathematics in 2017.
Courtney is currently pursuing her PhD in operations research at the University at Buffalo in the Department of Industrial and Systems Engineering (ISE). From 2017 until 2021, Courtney was a Schomburg Fellow and continues to participate in events as an alum. She is a member of the Social Optimization Lab where she is advised by Dr. Alexander Nikolaev. Her research is predominantly focused on optimizing educational processes and she has presented her work at multiple national conferences.
Courtney has published one first-author manuscript proposing a new method for analyzing disease dissemination throughout a network in the journal Socio-Economic Planning Sciences. She currently has two first-author manuscripts under review, detailing a computer-supported collaborative teaching/learning method which has been implemented at UB for the past 5 semesters. This work will comprise the first chapter of her dissertation, which she plans to defend in the summer of 2022. The remainder of her dissertation revolves around the use of curricular analytics within engineering programs at UB.
In addition to her research, Courtney has been very active within her department, serving as president for two organizations, Institute of Operations Research and Management Science (INFORMS) and the Industrial Systems & Engineering Graduate Student Association (ISE-GSA). She has been an INFORMS member for four years, two of which she served as vice president of outreach, where she supervised multiple pro bono projects within the WNY region. Courtney served as president of INFORMS for the 2020-2021 academic year, for which the chapter received the summa cum laude award from the national chapter, the highest honor bestowed upon a student chapter.
Outside of her studies at UB, Courtney is an entrepreneur and educator. She is the co-founder and CEO of RHM Innovations Inc., a Buffalo-based company that is developing products to assist individuals with activities of daily living. Additionally, she has worked at Bryant & Stratton College as an adjunct math professor for three years.
Courtney currently lives in Rochester, NY with her partner and two cats, Fitzgerald and Louie. Upon graduation from UB she plans to move back to Buffalo full time to pursue postdoctoral studies in engineering education. She will also continue to manage and grow RHM Innovations Inc.