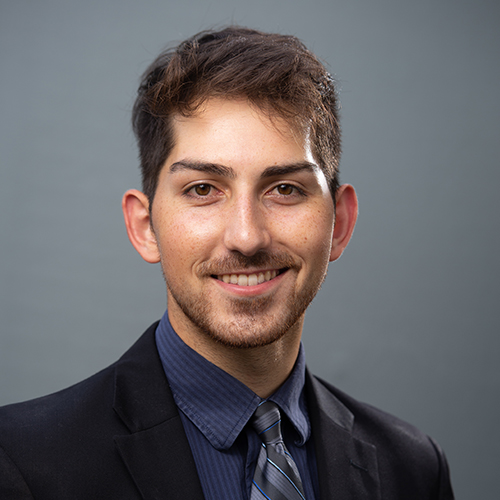 Danial Khan, lifetime resident of Buffalo, is a dual-degree graduate student in University at Buffalo's master of business administration and master of social work (MBA/MSW) program. He will graduate in May of 2021 with a bachelor's degree in psychology and an MBA/MSW joint-degree.
He is currently an MSW student intern at the Homeless Alliance of Western New York, the treasurer of the UB Macro Social Work Group, and he teaches business statistics and Excel as a School of Management teaching assistant.
During the summer of 2019, he represented the UB School of Management as a Social Impact Fellow with Habitat for Humanity Buffalo. He served several years as a volunteer first responder at the Harris Hill Volunteer Fire Company. He is a member of Toastmasters International, refining his public speaking and communication skills. He was also appointed as Buffalo's City Leader by Skate for Change, a not-for-profit organization that seeks to empower people experiencing homelessness through the support of the international and local skateboarding community.
Personally and professionally, Danial is a student of social problems. His experience and interests focus on the topics of housing and homelessness, financial social work, and social entrepreneurship. He lives to create sustainable change that meets the triple bottom line of people, planet, and profits. His current project called "One for All" champions a mission to make things "a bit better" through self-expression and a personal commitment to incremental change and daily improvement of ourselves, our home, and our community.