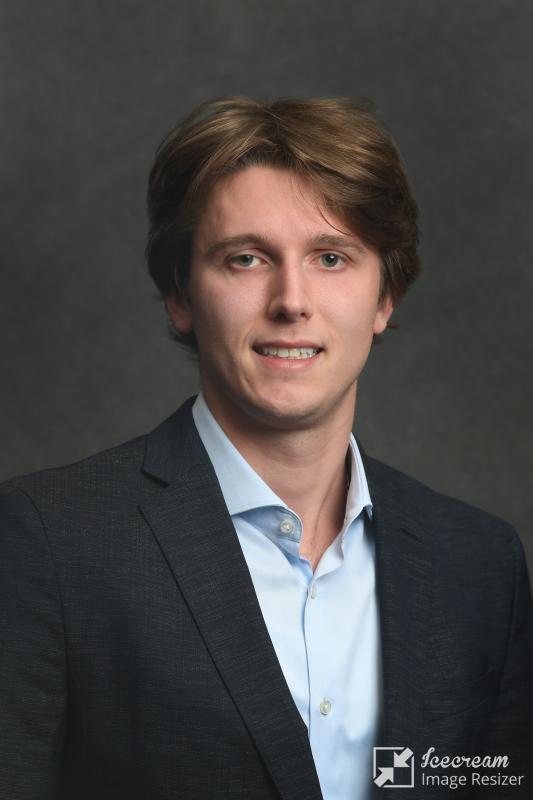 Daniel, a native of Hamburg, is a junior Finance and Psychology major at Canisius College. In addition to his academic pursuits, Daniel is also a contributing member of Canisius' Division-I swimming and diving program, The Resource Council's learn to swim program, and has been a
part of the Western New York Prosperity Fellowship since 2022. Prior to the start of his college career, Daniel attended Canisius High School in Buffalo, NY. He was part of the Crusaders' 2018 200 freestyle relay that took first place at the New York State Public High School Athletic Association Championships on Long Island. Daniel also set numerous school and Monsignor Martin league records during his time at Canisius before moving south to attend The Bolles School in Jacksonville, FL. At Bolles, Daniel maintained a 3.5 GPA while competing as part of the school's nationally acclaimed swimming and diving team. Outside of campus, Daniel has gained an array of professional experience in the Western New York area. He worked at a fintech SaaS startup called "Streamline," where he gained experience in operations, internal auditing, and analytical skills. Daniel has also been employed
as the head swim Coach at the Resource Council of Western New York, where he designs and implements training programs for people of all ages and skill levels. Furthermore, he works to foster a safe and secure aquatic environment for participants with a priority on ensuring the well-being of all to prevent potential injuries. Looking to the future, Daniel's primary goal is to complete both of his undergraduate degrees at Canisius before enrolling in a graduate-level Data Analytics program. He hopes that the Western New York Prosperity Fellowship will position him at the forefront of the entrepreneurship scene in the greater Buffalo region.