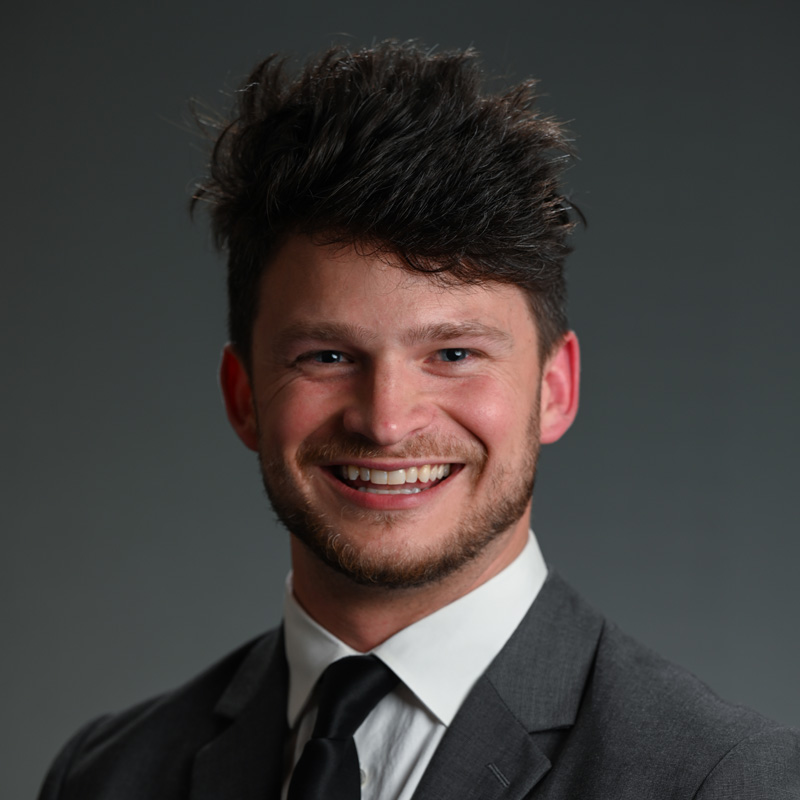 Dylan Howatt was born and raised in Rochester, NY and moved to Buffalo to pursue his master's in business administration. He is currently on a leave of absence, pursuing a startup venture funded and supported by the University at Buffalo's Cultivator program.
During his undergraduate career, Dylan put himself through two years of community college in Rochester and transferred to SUNY Environmental Science and Forestry pursuing a degree in sustainable energy management. There, he took classes about entrepreneurship and was inspired by how impactful business can be socially and environmentally.
In 2020, Dylan enrolled in the UB MBA program, became a member of the UB MBA Consulting Group, and started his first company, an organic cotton apparel brand, in August of 2021. Dylan worked as a marketing associate for a woman and minority-owned business enterprise in Buffalo, participated in two Get Seeded events, and excelled at entrepreneurial classes in his first year. Over the summer of 2021, Dylan participated in the Social Impact Fellowship, where he worked with a multidisciplinary team to analyze housing voucher utilization at a local nonprofit providing rental assistance to low to moderate Income families in Buffalo.
Dylan's mission is to use business as a force for good and his track record shows his grit, determination, and perseverance to fight for what he believes in. After graduation Dylan will continue building his startup, hoping to create local jobs, contribute to the growing local entrepreneurial community through volunteering, and empower those around him to make change.