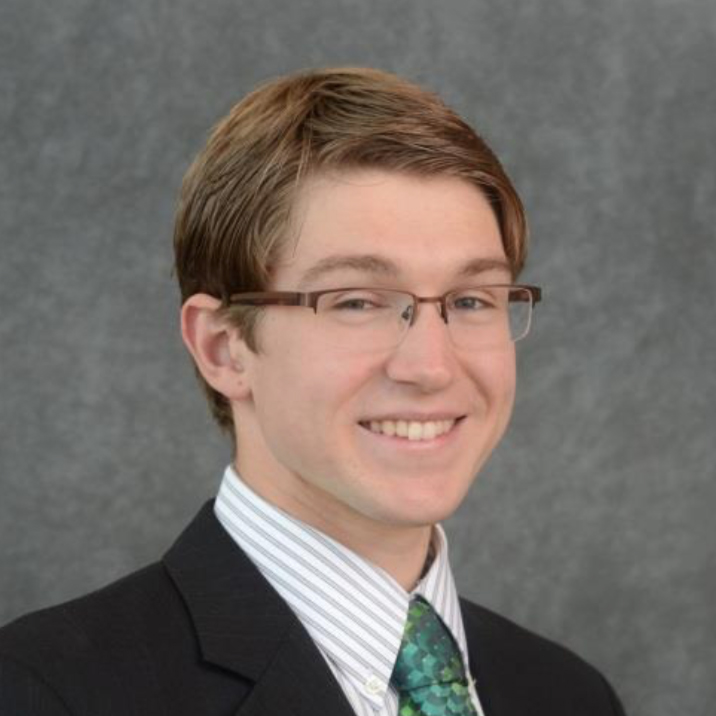 After four years of musical education in Central Florida, award-winning composer Erik Ferguson returned to study in Western New York. As an accelerated MBA candidate, with a concentration in Finance, Erik intends to graduate in the summer of 2017.
A Duckwitz scholar at Stetson University, Erik regularly collaborated with over a dozen music ensembles ranging in size from two to over one hundred performers. Erik founded and served as president of the Student Composers Society at Stetson, all while arranging concerts for a separate co-founded project – the popular "A Night at the Console" concert series. Erik is currently collaborating with other composers in Central Florida to form a student composers network.
Beyond his Florida music experiences, Erik won Stetson University's Social Entrepreneurship Pitch Competition in the fall of 2015. He also enjoys teaching and has taken both paid and volunteer positions instructing classes and individuals in music, tennis, and investment strategies in East Amherst and Inlet, NY.
Although his degree in music composition and an MBA may seem disparate, Erik intends to use his experience in creating and organization from music and the knowledge from an MBA to found organizations that will build upon Buffalo's substantial natural and university-based resources. These organizations would, ideally, boost Buffalo's economy and provide opportunities for those challenged by their individual circumstances, such as the mentally ill, a topic of special concern for Erik.