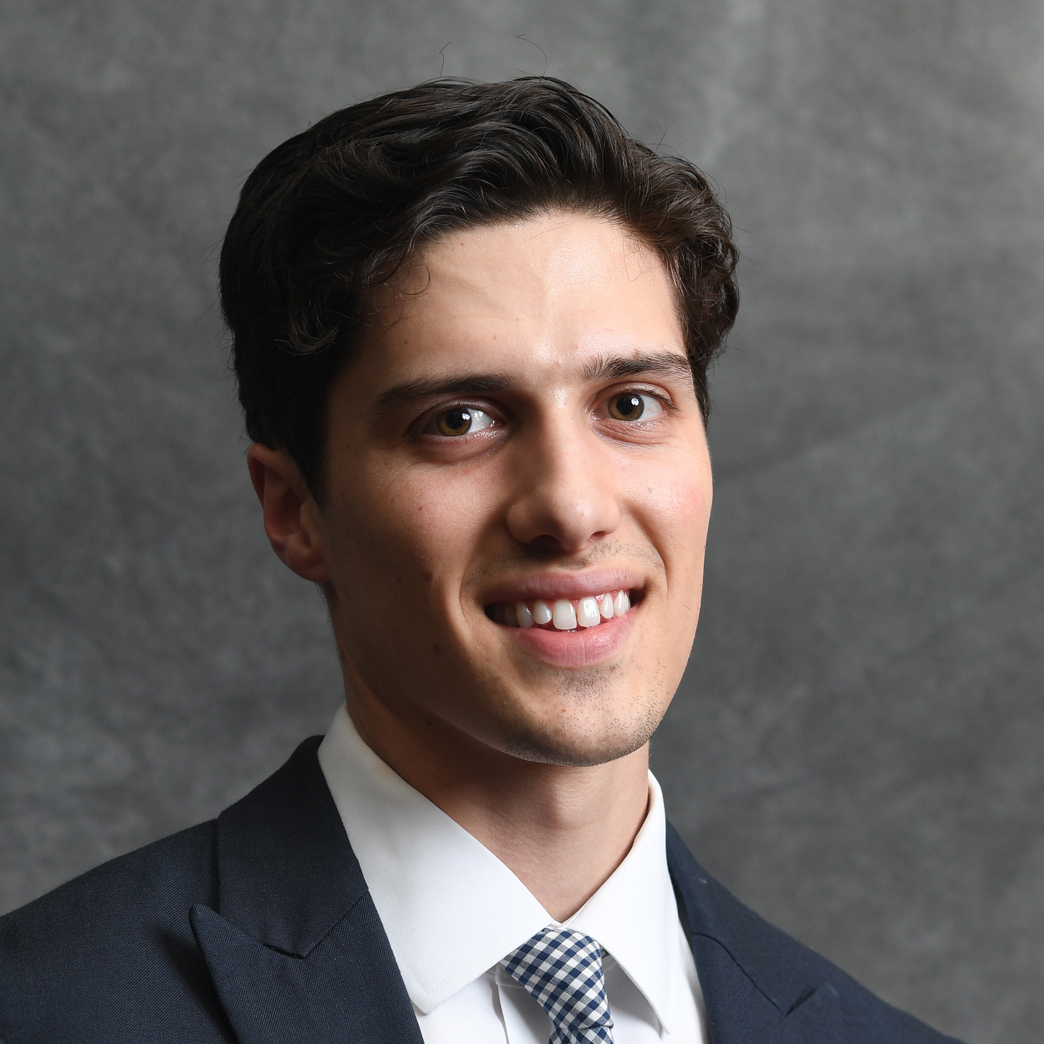 Born and raised in Buffalo, Gregory Gaglione is pursuing a master's degree in business administration and a juris doctor from the University at Buffalo. Gregory graduated summa cum laude from the University at Buffalo in 2015, where he studied economics.
Prior to law school, Greg worked for a debt collection company owned by local attorneys and entrepreneurs. The innovative spirit at this firm inspired Greg to become more entrepreneurial and to pursue a career working with startup businesses. Greg's interests include legal advocacy, business consulting, entrepreneurship, and economic development. Greg is dedicated to pursuing these interests in Western New York. He aspires to open his own firm, providing both legal and data-driven business consulting for individuals and businesses in Western New York. In this role, Greg hopes to facilitate business and economic growth in Western New York.
Greg pursued his passion for innovation and entrepreneurship by participating in the Henry A. Panasci Jr. Entrepreneurship Competition with three other Western New York Prosperity Fellows. Greg also enrolled in advanced data analytics courses by utilizing funding from the Prosperity Enrichment Fund. The knowledge and skills gained through these experiences has prepared Greg for a career in facilitating innovation and economic growth in Western New York.
At UB Law School, Greg serves on the executive board for the Buffalo Intellectual Property Law Journal as an executive articles editor, and as a publications editor for the Buffalo Law Review. Greg also interned for Kaleida Health in its employment law group, where he conducted legal research and drafted internal memoranda regarding various employment disputes within the healthcare profession.
Additionally, Greg enjoys teaching and tutoring students as a teaching assistant in the UB School of Management. He is a teaching assistant for the undergraduate course Introduction to Statistics for Analytics at the University at Buffalo, where he teaches statistical analysis with Excel. Greg is also a teaching assistant for the Business Economics course in the MBA program, where he tutors graduate students on microeconomic theory. In his free time, Greg enjoys playing recreational sports and attending Bills, Sabres, and Bisons games.