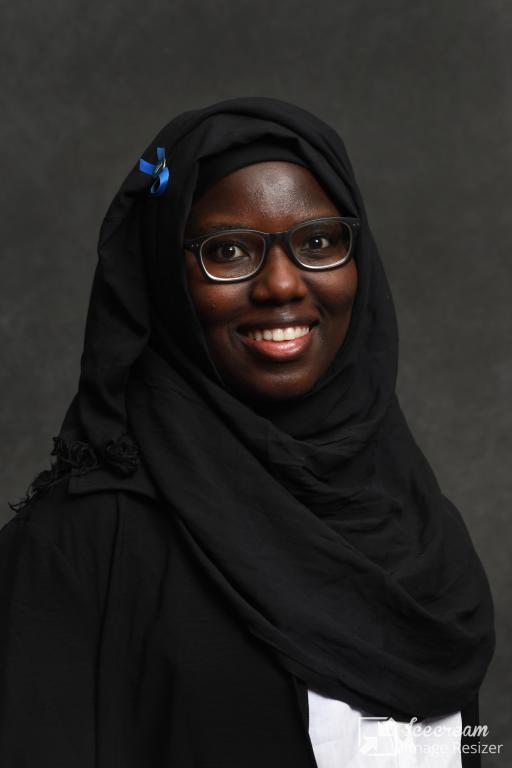 Isnino Iftin came to the United States as a refugee and has lived in Buffalo since 2011. She graduated from UB with BA in psychology and linguistics in 2019. Isnino is pursuing a PhD at UB's Graduate School of Education in the Educational Culture, Policy, and Society program.
Throughout her undergraduate studies, Isnino was committed to giving back to the communities in Buffalo. Her role as a Say Yes ambassador and youth service counselor for Community Action Organization (CAO) allowed her to remain connected and provide services to the communities of Buffalo. She has also worked with and supported the Somali-Bantu Community Organization of Western New York. In her doctoral program, she is a graduate assistant for the First-Generation Research Center (FGRC). She works with faculty and students to investigate first-generation students' challenges. The goal of FGRC is to identify institutional strategies designed to help these students succeed while in college.
Beyond her doctoral degree, Isnino plans to start a language school that provides high-quality early childhood education to students from low-income and minoritized communities. Most importantly, she plans to create job opportunities for Western New York residents.