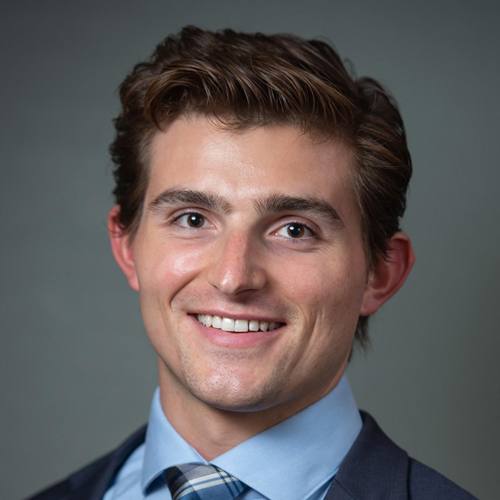 After graduating with his Bachelors of Science in Finance degree from Canisius College in May 2020, Jake, a Buffalo native, is pursuing his MBA degree at Canisius College as well.
After transferring to Canisius following two years at the University at Buffalo, Jake has enjoyed becoming immersed in the Canisius and Buffalo community. He instantly became involved with the college's extra-curricular activities by serving as the Vice President of the Economics and Finance Club, as well as becoming an active participant in the Hiking Club.
Furthermore, Jake was fortunate to become a member of the Golden Griffin Fund, a student- run investment fund at Canisius College, where he was able to attain real-world experience analyzing equities. Regarding the Buffalo community, Jake has enjoyed volunteering his time at The Teachers' Desk, where he helped to distribute supplies to teachers working at under-privileged schools.
Throughout his college career, Jake has gained experience through a variety of internships in the pharmaceutical and finance industries. Thanks to the Canisius College business network, Jake was able to secure multiple internships in the financial planning space. From these experiences, Jake realized his desire to combine his financial background with his passion for building relationships and helping others. It is from this thought process that he aspires to one day open his own Registered Investment Advisor (RIA) firm in Buffalo.
With the platform his firm will provide him, Jake's vision is to educate the Buffalo community and increase the overall financial literacy of the area, regardless of financial standing. Through his firm and the network he hopes to build, Jake aims to be able to give back to the Buffalo community by providing paid internships to high school and college students, sponsoring youth sports teams, and organizing fundraisers for local hospitals. Moreover, Jake hopes to create non-profit organizations related to the revitalization of impoverished Buffalo neighborhoods and the movement towards environmentally-friendly business practices.