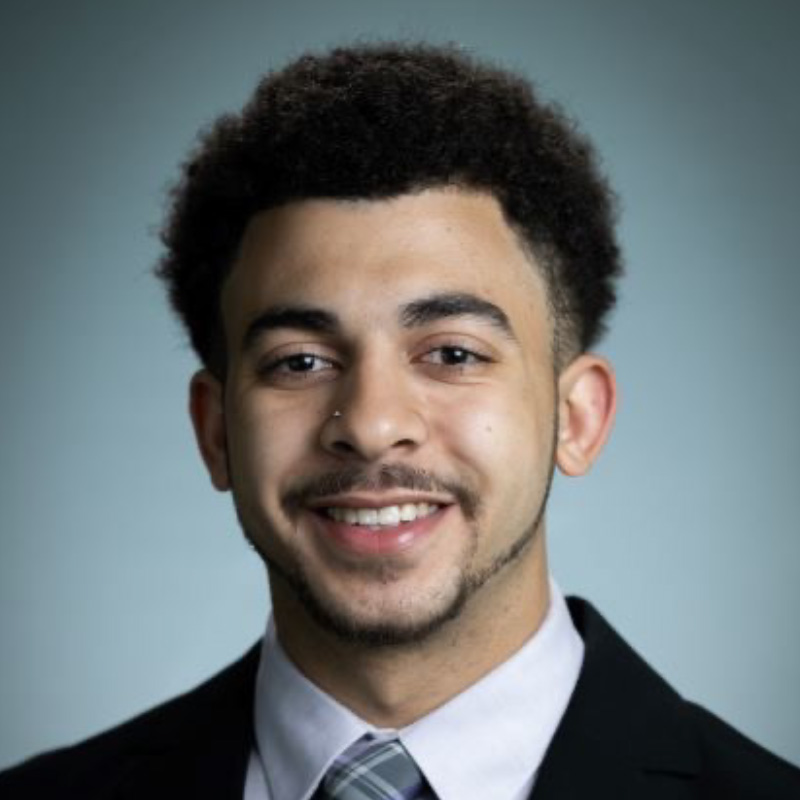 Jay Henley was born in Buffalo and attended Maryvale High School, and after going to school and playing football for a year at St. John Fisher College, he made his way back to Buffalo. He is now a double major in Accounting and Accounting Systems and Analytics at Canisius College, with an expected graduation date of May 2023. Jay is in the 4+1 program pursuing his MBA in Accounting; however, he is ahead in his coursework and is on track to complete his master's degree in the summer after his 4th year.
On campus, he is a member of the Accounting Society and was a peer mentor for freshman in both the Wehle School of Business and the accounting program. He also was awarded the NYSSCPA John T. Kennedy Memorial Award, which is given to a junior who has maintained the highest overall average in all courses taken.
Off campus, he has consistently been a server at Park Country Club where he has had many networking opportunities and landed some great internships, such as an Accounting/Treasury internship at NOCO Energy Corp. and an audit internship at Dopkins & Company, LLP. Jay is hoping these opportunities lead to a full-time position at either Dopkins or a big 4 accounting firm, but either way he plans on taking the CPA exams after graduation and entering the public accounting world.
Once he is established in his career, he would love to set up a mentoring program to put more college students in touch with local professionals and allow them to get a better understanding of different careers without necessarily going through a whole internship. He believes this would be a great way to give back to the community by helping students find careers they enjoy and meet the right people.