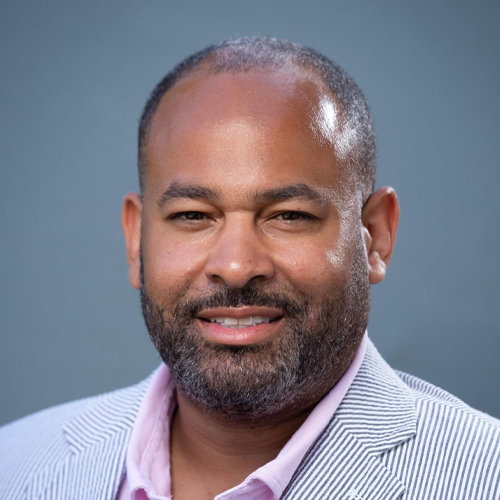 John is an Indiana native pursuing his MBA at Canisius College. Prior to joining Canisius, John spent 14 years as a power systems electrical engineer. Born in Terre Haute, IN, and raised in the Cleveland, OH area, John attended Cleveland State University and received his Bachelor's of Electrical Engineering in 2005. His anticipated graduation date is spring 2021.
John's work experience includes assistant and associate engineering titles for power plants located in Eastlake, OH, Shippingport, PA, and Toledo, OH for the electric utility company First Energy, and engineering consultant engineer titles for companies URS (now AECOM) in Cleveland, OH, Middough Consulting located in Amherst, NY, and now GHD located in Buffalo, NY. In 2016, John received the Buffalo Black Achievers Award, an awards event to celebrate and display variety and quality of achievements of African Americans in the community.
After two semesters of graduate coursework, John was motivated to start his own business, while continuing his full time employment and coursework. His for-profit organization provides engineering services to various clients and has a mission to employ minorities looking to have a career in public and private industrial industries. On campus, John has served as a mentor for freshman business students for the BUS-X: Business in Action Freshman Experience.
Outside of work and school, John enjoys spending time with his wife and three children. In the future, John aspires to educate, train, and mentor minority engineering school candidates, graduates, and experienced individuals by offering internships and employment opportunities with his small business Davis and Allen Consulting Group LLC.