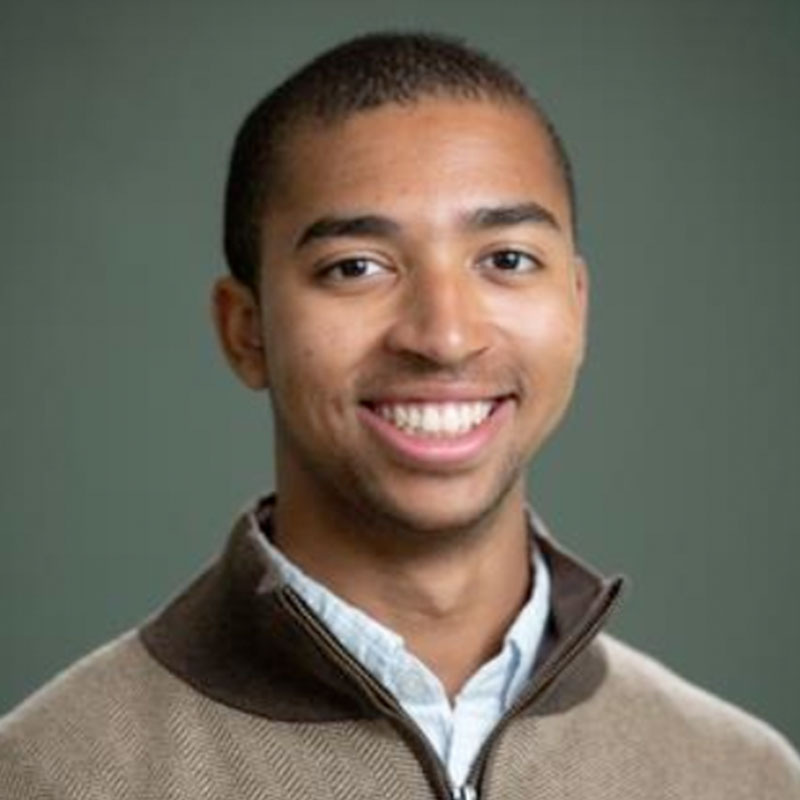 Jonathan Garriques from Long Island, NY is a proud University at Buffalo undergraduate with a relentless entrepreneurial spirit who brings seemingly abstract ideas to fruition for a unique purpose. As a University at Buffalo Presidential Scholar in UB's Honors College, Jonathan is constantly seeking experiences that will help him channel his talents, and interests into something that transforms the world.
Jonathan is studying industrial and systems engineering at UB. Under Professor Jun Zhuang, he has turned his interest in global trends into a research assistantship, studying the trade war between China and The United States through the National Science Foundation's LSAMP Program.
As a freshman, Jonathan dove headfirst into entrepreneurship and launched Snackstone, a snack delivery system at UB. Starting from his dorm room, his idea grew into a popular network of student employees across UB's North and South Campuses, allowing snacks to get delivered anywhere there was a hungry student. He leveraged the resources at UB's Blackstone LaunchPad & Techstars through programs like the Inclusive Launch Foundry, which allowed his knowledge to compound. In addition to reading and learning about entrepreneurship and personal development, Jonathan is always eager to meet driven individuals to create something great together.
Through exploring his own talents and abilities, Jonathan learned that we all have incredible potential within us, and he enjoys the process of watching individuals realize their own greatness. After achieving higher levels of business success, Jonathan plans to become a venture capitalist and help entrepreneurs build the future of humanity.