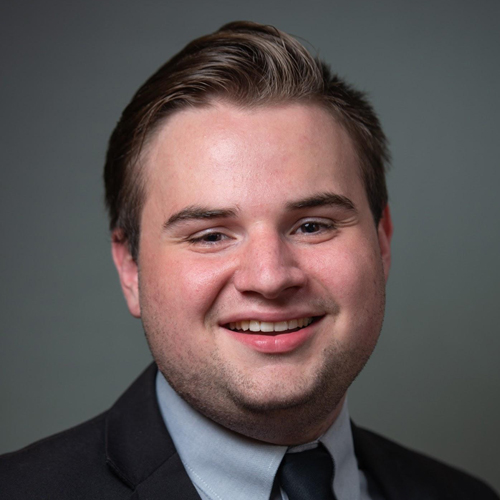 Jon was born and raised in Williamsville, NY and majors in entrepreneurship and political science at Canisius College. He expects to graduate in 2021.
Jon is very involved on campus; he serves as copresident and vice president of membership of the Canisius Entrepreneurs Organization (C.E.O.) and participates in the Canisius Innovation Lab, and is a member of Enactus. He has also participated in the Circle K and Unity clubs.
Off campus, Jon has his own business called Timecapsule Family Connections L.L.C. that seeks to preserve the memories and stories of individuals. He hopes to grow his business into the largest producer of VR headsets, the leader in prime sources for research and the most comfortable place to tell your story. After growing his company, he hopes to run for political office.
Upon graduation, Jon plans to enroll in graduate studies and pursue a master's degree in executive management, organizational behavior, and human resources.