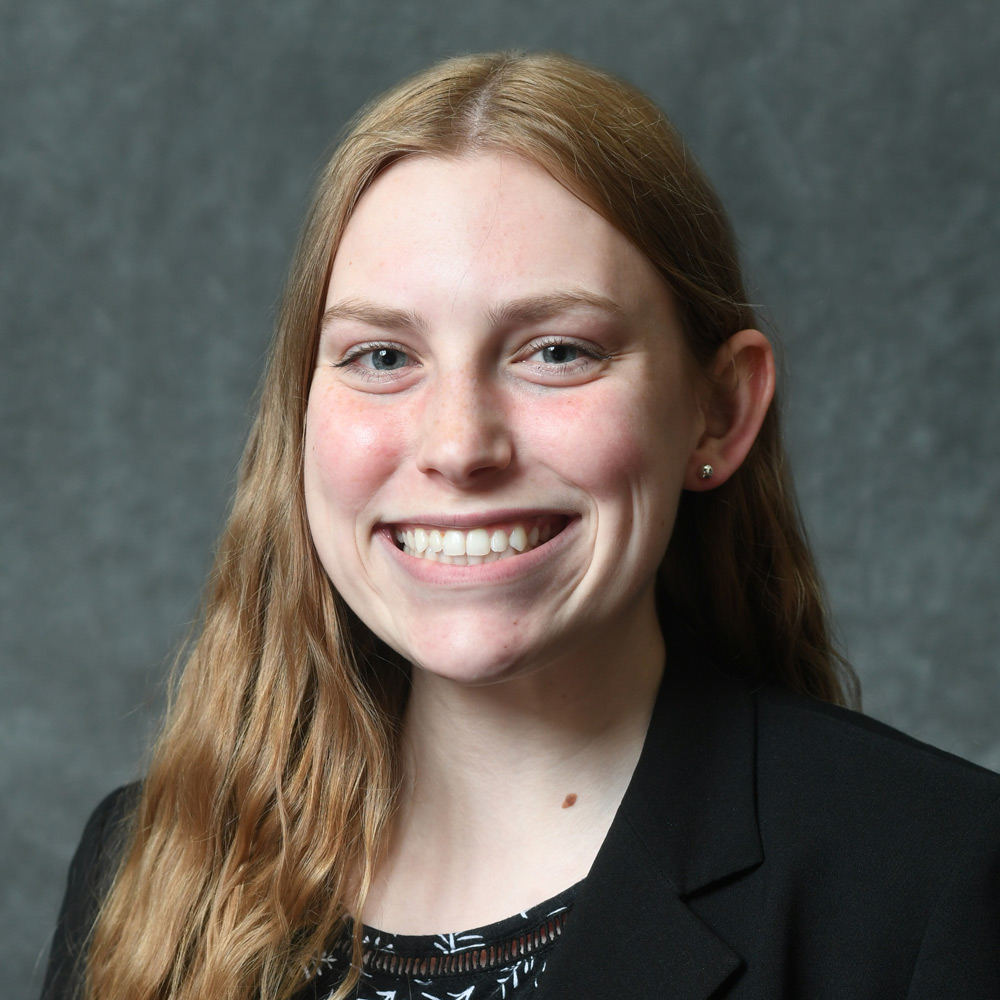 Jordan, a Buffalo native, is currently enrolled in the combined BS/MBA program at UB. In May of 2020, she will graduate with both a bachelor's and master's in business administration, with a concentration in health care management. She was awarded the Provost Scholarship to attend UB as an undergraduate, as well as the Kenmore West Alumni Foundation Undergraduate Scholarship.
During her undergraduate career, Jordan was involved in both the University Honors College and the School of Management Undergraduate Honors Program. As an undergraduate, Jordan was awarded the Grace Capen Award for academic excellence.
Jordan works as a receptionist at an Elderwood Assisted Living facility, where she is gaining experience working with the senior population, a population that she wants to continue working with after graduation.
In addition to academic work, Jordan has worked as a volunteer tutor with the Salvation Army and a volunteer coach for the Town of Tonawanda Summer Youth Track Program. Jordan enjoys working with the senior population in a professional setting, and volunteering with the youth population in her free time.
After graduation, Jordan looks forward to utilizing the business skills she learns in the MBA program to help solve issues faced by the senior population in WNY. Jordan wants to be involved in developing economically sustainable solutions to these problems.