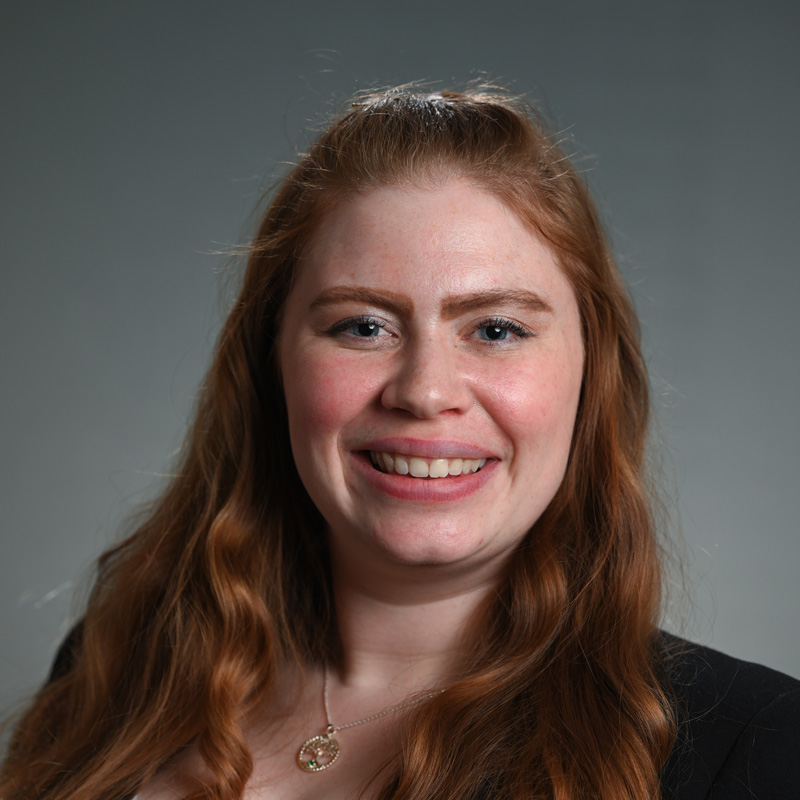 Katrina Cropo was born in Rochester, NY and moved to Western New York in 2012 to attend the University at Buffalo and earn her bachelor's degree in psychology, with a focus in education and counseling. She is currently enrolled in the combined MBA / MSW degree program at UB and will graduate in May 2023. Upon graduation, Katrina intends to aid in the community revitalization happening in WNY while fighting for social justice and innovation.
Katrina is very active in professional programs both inside and outside of UB. She currently holds an internship at the Homeless Alliance of WNY, where she contributes to housing instability research and advocates for policy changes regarding homelessness. Additionally, Katrina participated in UB's Social Impact Fellowship (SIF) during the summer of 2021. She was paired with the nonprofit RAHAMA, which serves predominantly Muslim women who are victims of domestic violence. Inspired by the project and RAHAMA's mission, Katrina continued her work after the conclusion of the SIF program. She is currently working to build a bakery within one of RAHAMA's buildings that will act as a workforce training center for the women that RAHAMA serves. Finally, in partnership with another Prosperity Fellow, Lisa Kulka, Katrina is working to pilot UB's Social Entrepreneurship and Innovation Week. This week of student programming is meant to engage students in social movements and organizations in the city of Buffalo. The goal is to bridge the gap between UB's community and the wider Buffalo community by facilitating programming where students can meet local leaders, explore opportunities for careers, and develop creative ways to help solve social problems.
Prior to attending graduate school Katrina was a passionate youth educator. She worked in special education at the Stanley G. Falk School and most recently, as a kindergarten teacher at Elmwood Village Charter School. She has been an active volunteer with Literacy NY, tutoring adult students in reading and writing; and continues to advocate for access to quality education in the Western New York region.
Katrina intends to use these professional experiences, in combination with her graduate program and the resources of the Western New York Prosperity Fellowship, to understand and mitigate the issues of poverty and income inequalities throughout WNY.