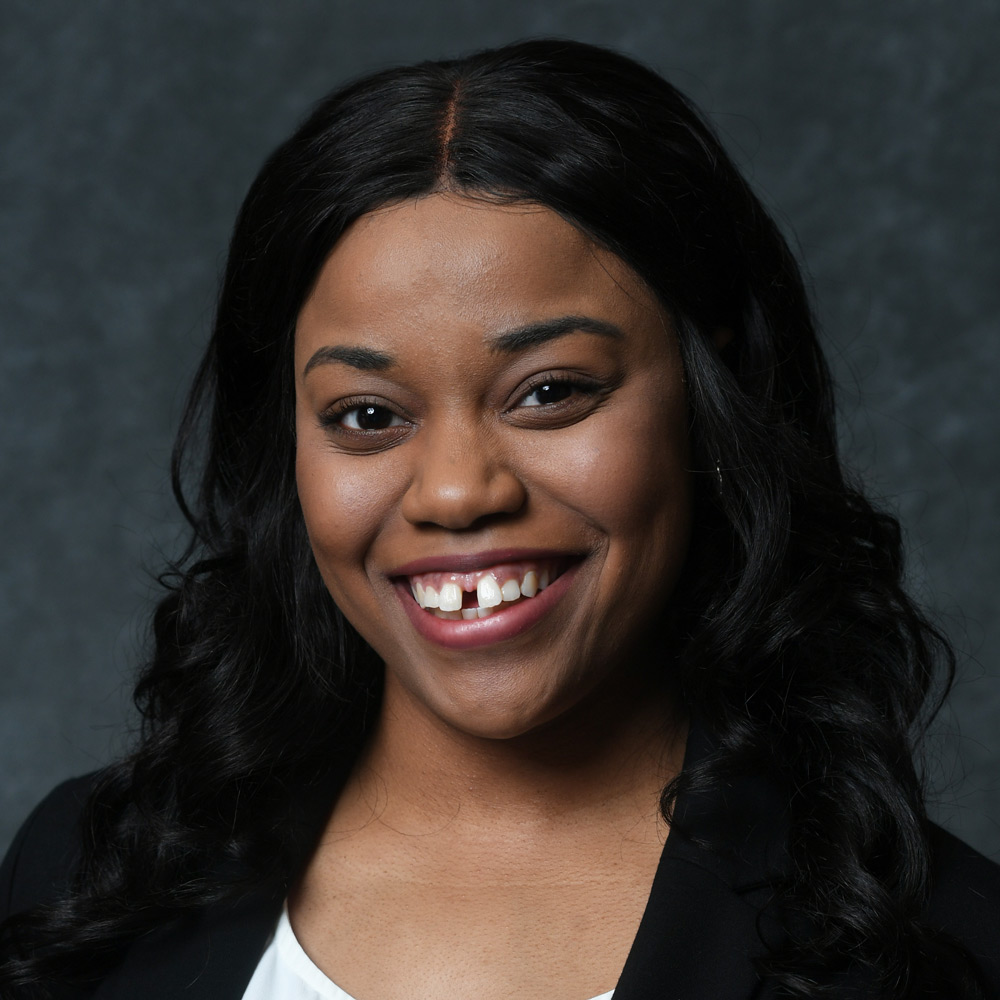 Keiara Wilson, born and raised in the inner city of Buffalo, graduated from the University at Buffalo with a bachelor of arts, majoring in psychology, with a minor in business administration.  She is currently pursuing her master of business administration and master of social work degrees from the University at Buffalo and anticipates graduating in 2020.
Throughout Keiara's undergraduate career, she found a passion in giving back to the community through her volunteer work with local organizations such as Say Yes to Education, Sisters of Charity Hospital, the Salvation Army and numerous events on UB's campus. Keiara's passion led her to an internship in the Corporate and Community Relations Department at BlueCross BlueShield of WNY, where she was the brand ambassador at more than 40 community events. Participating in these events showed Keiara the breadth of obstacles her community was facing in a variety of areas. This past year, Keiara was honored to be a scholarship recipient of the Buffalo Chapter of the Association of Black Social Workers. Keiara was also able to travel to Ghana, Africa to lead a team of undergraduates in teaching young children and teenagers entrepreneurship skills that can be utilized in different areas of their lives.
Keiara's career interests include the study of child and family welfare and the impact of the cycle of generational poverty on equality and quality of life. In Western New York, child welfare has a substantial impact on the future of the economy. In recent studies, about 23% of children in Western New York are living in poverty, which affects graduation, health, employment rates, and the sustainability of the economy. Making a better life for children will in turn make a better community and an even brighter future for under-represented and underprivileged individuals. Keiara's mission is to provide foster children with access to opportunities, information, resources, and support through each milestone and stage of their life. Attending law school after attaining her social work and business administration degrees will provide Keiara with the expertise to establish a law firm focused on child advocacy, specifically foster care and adoption agencies; and in bridging the gaps between social issues associated with the consequences and challenges of the failed foster care system. Each year, Erie County has one of the highest rates of children entering foster care in all of New York. Childhood poverty creates a devastating cycle that few children can break without substantial services. With support from the WNY Prosperity Fellowship Program, Keiara will impact the lives of children in Western New York. Making a better life for children will, in turn, make a better community and a better future. Keiara plans to prepare today's youth to be the successful adults of tomorrow.