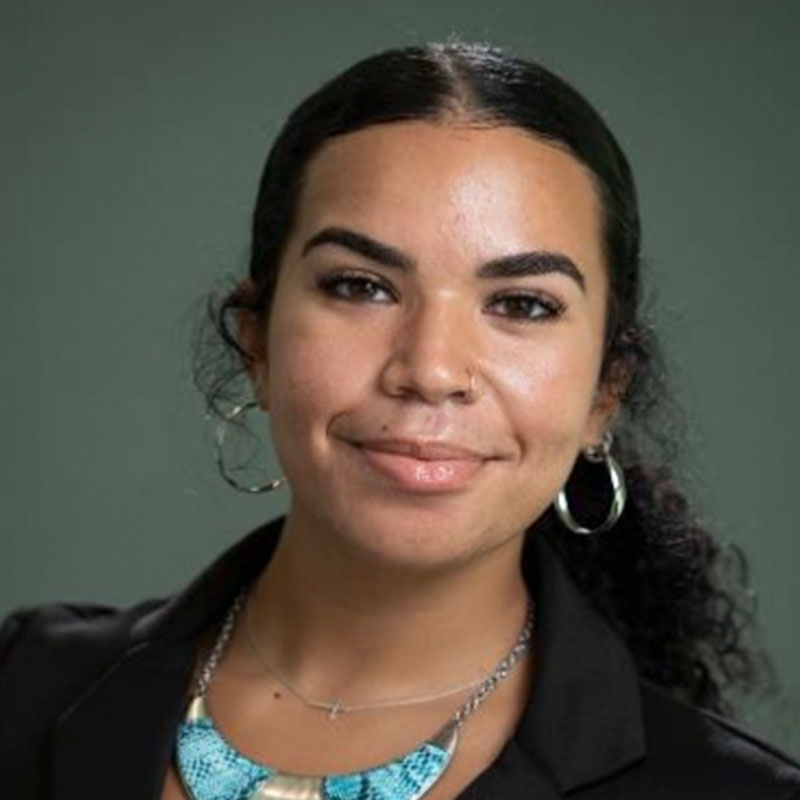 Kiarra, a WNY native, is majoring in marketing with a minor in philosophy. Throughout her time at Canisius College, she has been involved in several organizations including the Wehle School of Business Diversity, Equity, and Inclusion advisory group as well as the Canisius College African American Society. She also was a work study for the Wehle School of Business Dean's Office.
Kiarra is an MRB at The Movement Buffalo, a startup technology organization that works closely with local businesses in Buffalo and the surrounding areas in efforts to combat macro issues such as climate change and income inequality, while encouraging citizens to shop and invest locally. Kiarra also works part time as a takeout customer service representative and cashier at Village Eatery Italian Bistro, in Lockport, NY.
She plans to attain her MBA from Canisius after she graduates with her bachelor's degree in May of 2023. Kiarra dreams one day of becoming an entrepreneur herself. Through her entrepreneurial journey, she plans to give back to the WNY region and continue to create a better economic environment for future generations within her community.