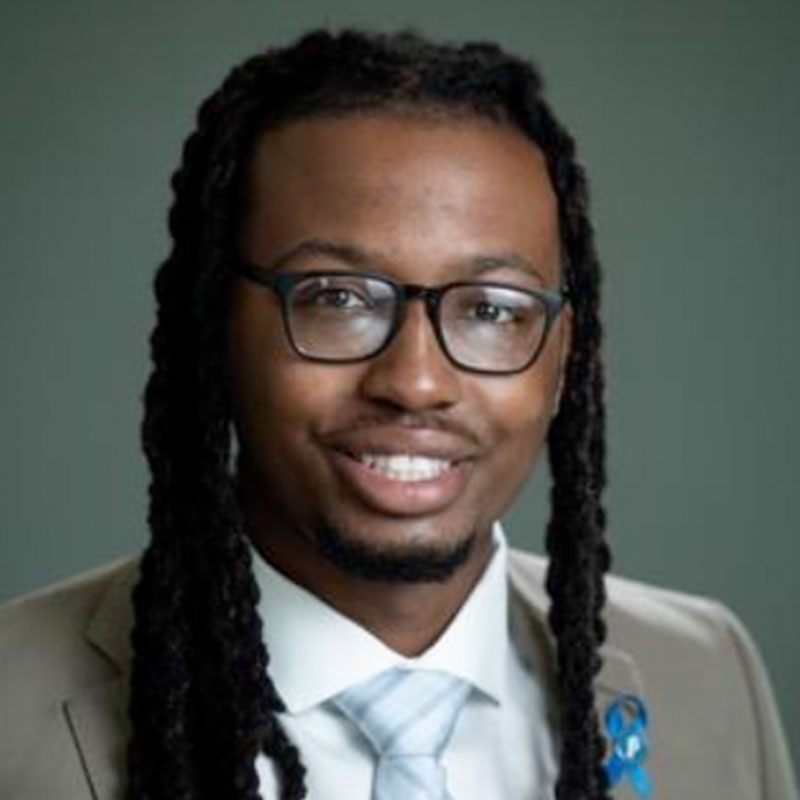 Malkijah Griffiths is a passionate graduate student looking to pave the way for new opportunities for minorities and improve the lives of others around him. Malkijah is currently pursuing his master's in business administration in conjunction with his master's in public health degree at the University at Buffalo. Throughout his time in academia, Malkijah was able to engage in experiential learning opportunities that included a social innovation and entrepreneurial trip to Ghana, and appointment as a global ambassador for the Global Programs Office in the UB School of Management. His achievements include being an Educational Opportunity Program graduate, a Ronald E. McNair scholar, and a recipient of the William R. Greiner Leadership award in 2019.
When he is not studying, Malkijah enjoys volunteering at the UB Lighthouse Free Medical Clinic by working on smoking cessation tutorials. Malkijah shows his passion for entrepreneurship through cofounding an ed-tech startup called Team Real Talk, an online social learning platform built into the college curriculum that promotes diversity, equity, and inclusion initiatives while preparing students for the professional work environment.
Upon graduating next year, Malkijah will contribute his business and health care knowledge to an organization in Buffalo that serves low-income communities while continuing to grow his Real Talk venture in Western New York.