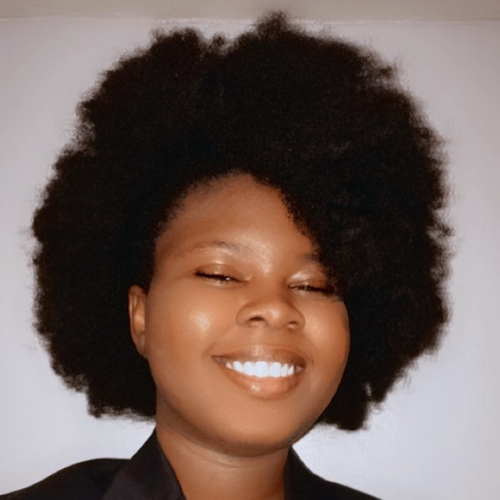 Maryrose Alajo, is a Brooklyn New York native, majoring in psychology and minoring in clinical and school psychology. Her anticipated graduation date is May 2022 with a Bachelor's Degree in Psychology.
Throughout her time at Canisius College, Maryrose has been involved on and off campus. She is currently a Resident Assistant serving on campus by helping to engage students within and out of the dorms. She also serves as a Campus Ambassador who represents and promotes Canisius to prospective students and their families, helping to educate visitors about campus life, history, traditions, and achievements of the college.
She is also involved Off-campus. Mayrose volunteers at Clara's Closet, a program through Central Park United Methodist Church and Journey's End Resettlement Services that serves refugees and low-income persons in the City of Buffalo. She also sets up clothing drives on her own time to help donate clothes towards those in need. Maryrose also works at the bookstore within Canisius connecting and guiding students through the process of preparing for the semester.
She also participates in club activities including the Minority Association for Pre-Medical Students, Psychology Club, and the Public Health Committee. Her ultimate goal in the future is to improve the mental health and wellbeing of others across Western New York. She believes that the Fellowship will help her gain the skills she will need to excel in her career and academic endeavors by helping her to improve her engagement skills and learn how to develop and launch a business. She also enjoys connecting with business leaders and other fellows.