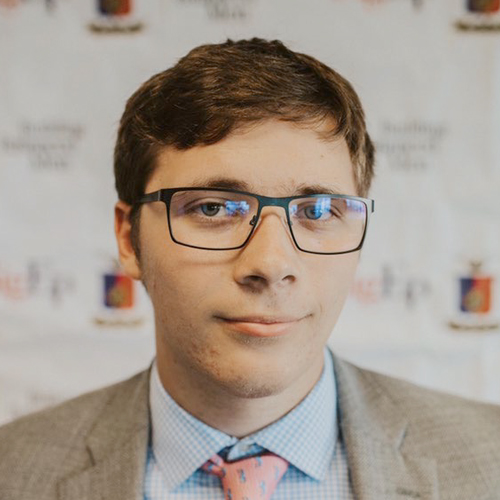 Matthew majors in finance and economics at Canisius College and enjoys dual citizenship dividing his time between Buffalo and Ontario, Canada. He plans to graduate in 2021.
Matthew has been a rower for the Canisius College Men's Rowing Team and served as a rowing coach at Canisius High School. In addition to rowing, Matthew is a member of Sigma Phi Epsilon fraternity.
Matthew participated in a summer internship at Mass Mutual Life Insurance Company where he learned many life and career lessons. It was at this time that he decided that he wants to help citizens with their financial literacy, as well as to work towards financial equity in Buffalo.
Matthew is an ambitious student who has received his LOH license, plans to achieve his securities license prior to graduation and intends to work towards his series 7 license following graduation. Matthew hopes that the Fellowship will enable him to locate internship opportunities that will teach him about entrepreneurship and help him provide basic financial education to those in need.