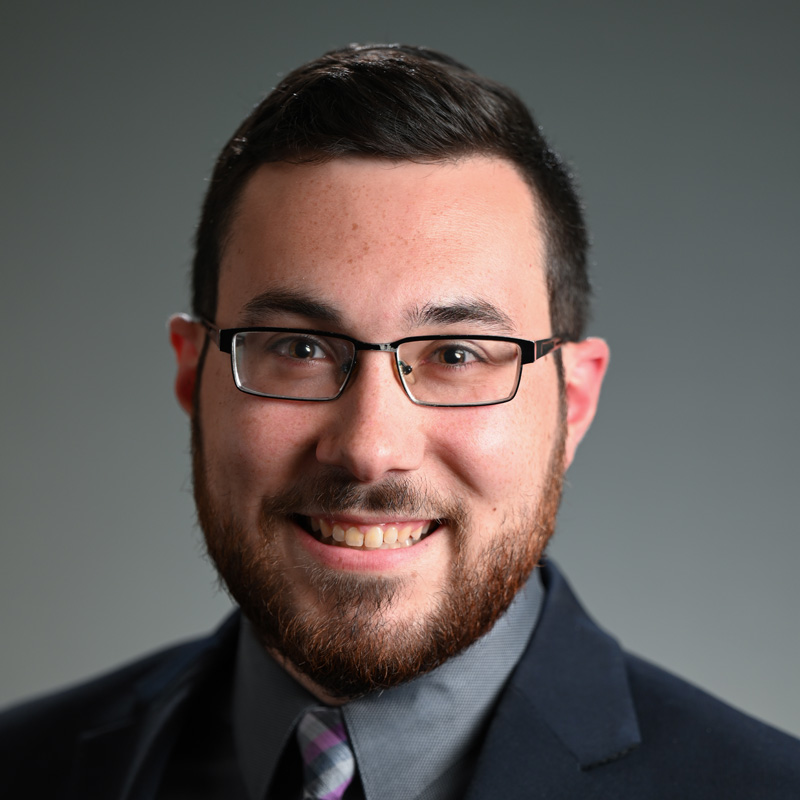 Matthew Taboni (he/him/his) is a born and raised Town of Tonawanda native finishing the first year of his JD/MBA program at the University at Buffalo. A student and community activist, Matt is focused on reducing inequities in the Buffalo and Western New York community.
While an undergraduate student, Matt founded UB's food pantry, Blue Table, and began bringing more attention to food justice on college campuses. Matthew served as the president of the Residence Hall Association (RHA) where he advocated for students' mental health, gender equality, and other student needs, which led RHA to be nationally recognized as School of the Year in 2021. Matt was also awarded the SUNY Chancellor's Award for Student Excellence and the Student Leadership Award for Sustainable Action Involvement for his community service, leadership development, and community development.
Currently, Matt serves as the UB Sustainability Graduate Assistant for Zero Waste, where he has operationalized Hired, a free professional clothes boutique for students. He also serves as the Freedom of Assembly Support Team Student Lead and the Director of Professional Activities for the Graduate Management Association. In his free time Matt also works as a decorator and baker at Buffalo Cake Pops and is a data analyst for a community campaign to help beautify the east side of Buffalo with Open Buffalo.
Matt's career goal is to move into the social entrepreneurship and social innovation sector and support nonprofit organizations and small businesses to reduce inequalities and inefficiencies throughout the Buffalo region.