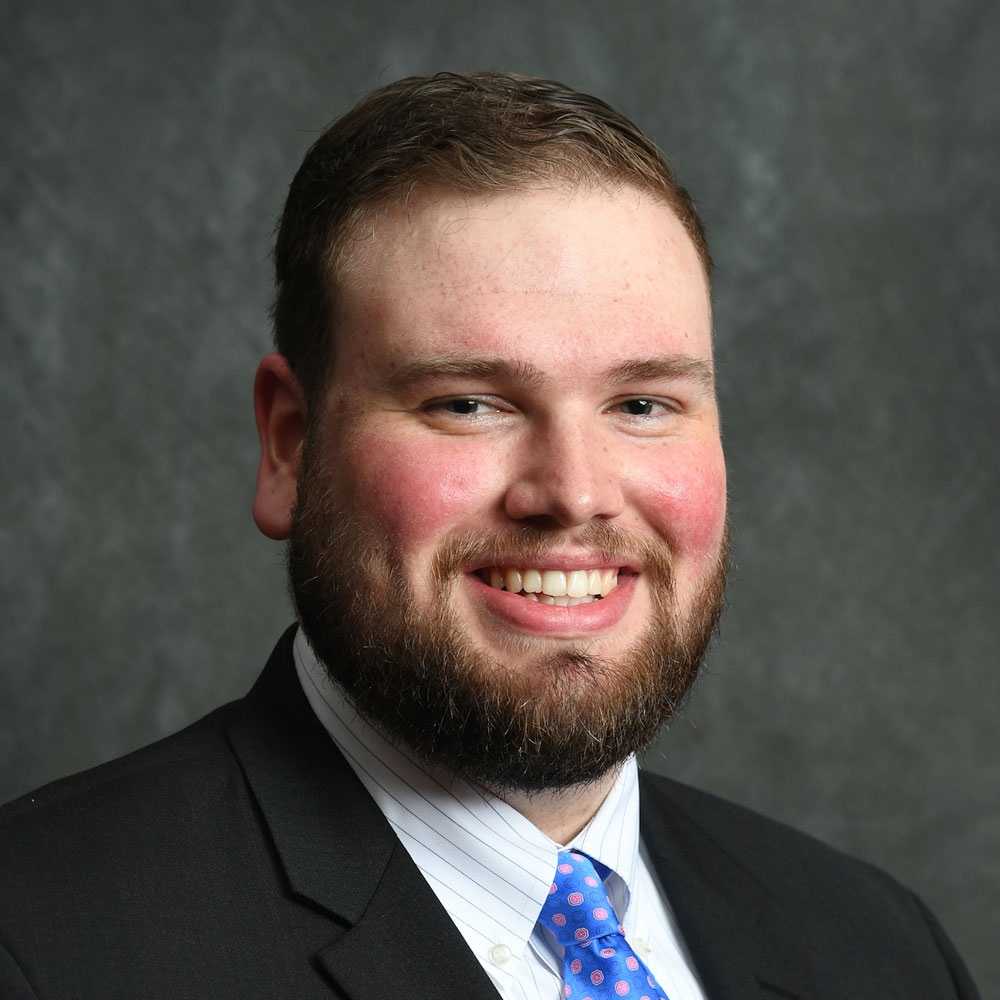 Nicholas Eadie is a registered patent agent with the law firm of Simpson & Simpson, PLLC, and a co-founder and vice-president of engineering and intellectual property at La Salle Concepts. He graduated cum laude with his BS in mechanical engineering from the University at Buffalo and his BS in physics from Canisius College. Nicholas is currently pursuing his JD and MS in mechanical engineering at the University at Buffalo. His law school concentration focuses on intellectual property and startup law, and he is currently the submissions editor of the Buffalo Intellectual Property Law Journal. Additionally, as a member of the University at Buffalo's Sensor and Micro-Actuators Learning Lab (SMALL), Nicholas's current research includes the development of three-dimensional wax-based microfluidic devices using additive manufacturing techniques, and the optimization of such methods.
In addition to academic and professional life, Nicholas uses his knowledge to help develop interest in science, technology, engineering, and mathematics (STEM) fields within the community. He mentors the FIRST Robotics Team at St. Joseph's Collegiate Institute and the VEX Robotics Team at Our Lady of Black Rock Elementary School. He is also working on developing a summer curriculum for elementary school children focusing on computer coding and robotics.
As Nicholas finishes his academic career, he aspires to be a successful industry leader, attorney, and business owner, bringing together his legal and scientific knowledge to help others establish their own companies within the area, which will directly contribute to the growth of Western New York.