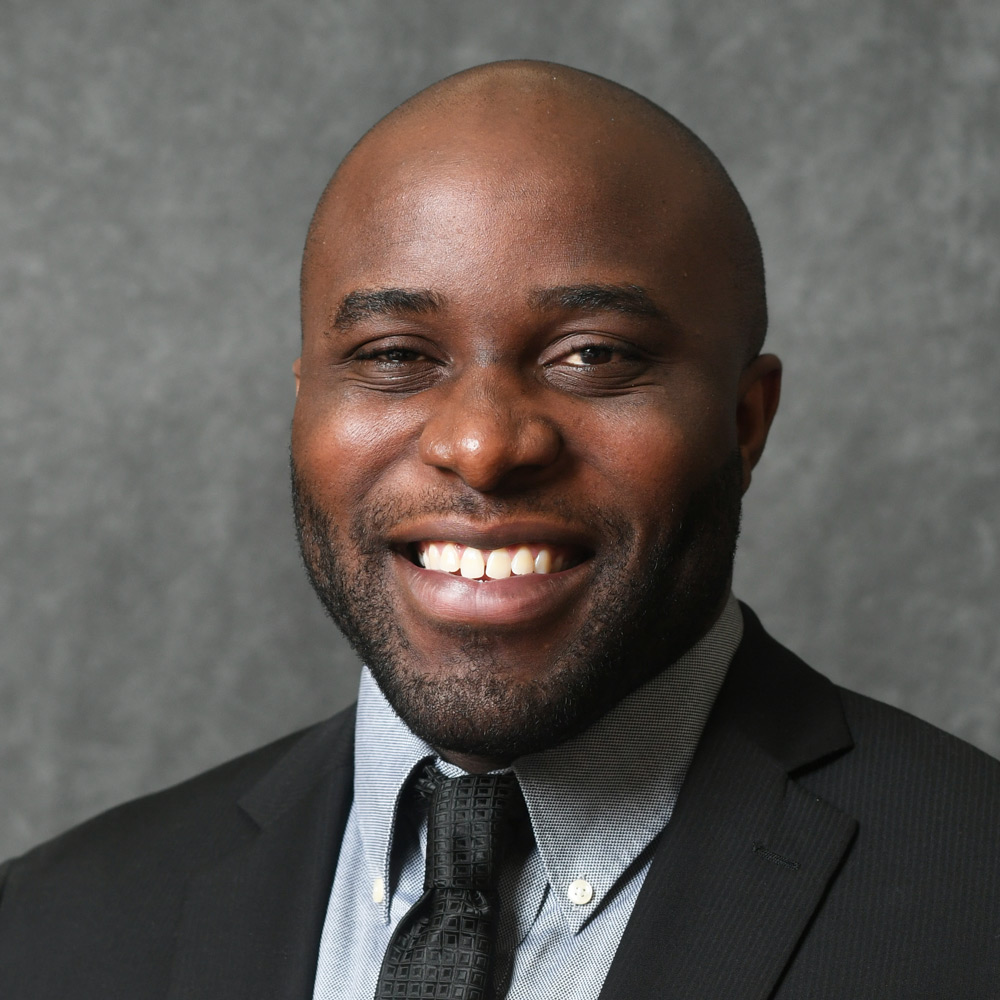 Ogechi Ogoke, a native of the Bronx, New York, is a PhD candidate in the UB Department of Chemical and Biological Engineering. In 2015 he was awarded the Arthur A. Schomburg Fellowship. In his doctoral dissertation Ogechi is investigating the differentiation of human pluripotent stem cells (hPSCs) towards the development of micro-engineered liver tissue. Ogechi is keen on translating his research into a commercially viable product. He is a co-founder of a pre-seed startup biotech company known as Livandala based here in Buffalo. Livandala's mission is to create alternate cell therapies for patients with advanced liver disease. Through Livandala, Ogechi hopes to develop three dimensional (3D) liver tissue from hPSCs. In addition, Ogechi has recently served as a course instructor for a National Science Foundation-funded grant at UB (the Louise Stokes Alliance for Minority Participation program) to teach research methods to undergraduate students who are majoring in STEM fields. Ogechi is passionate about the development of stem cell research and the mentorship/trainee development necessary for a progressive scientist. Thus far Ogechi has published several articles in prestigious journals, and has presented research at various annual national research venues at organizations such as the American Institute of Chemical Engineers (AICHE), New York Stem Cell Foundation (NYSCF) and the Biomedical Engineering Society.
Ogechi is optimistic about the burgeoning health and life sciences arena in the Western New York community and intends to take advantage of its flourishing medical-research-technology ecosystem. During this past year, Ogechi has entered into various pitching competitions to secure startup funding. Over the summer he served a dual internship with the UB Technology Transfer Office and Business and Entrepreneurship Partnerships Office, helping to process new patent applications and establish new funding opportunities for entrepreneurs.
Ogechi's future goals include pursuing an MBA in tandem with building his biotech startup. He seeks to transform Livandala into a pioneer in in vitro models of disease and tissue regeneration. Over the next year, Ogechi is looking to secure additional financing for experimental validation of Livandala's provisional patent.
In his free time, Ogechi enjoys reading, cycling and travelling.