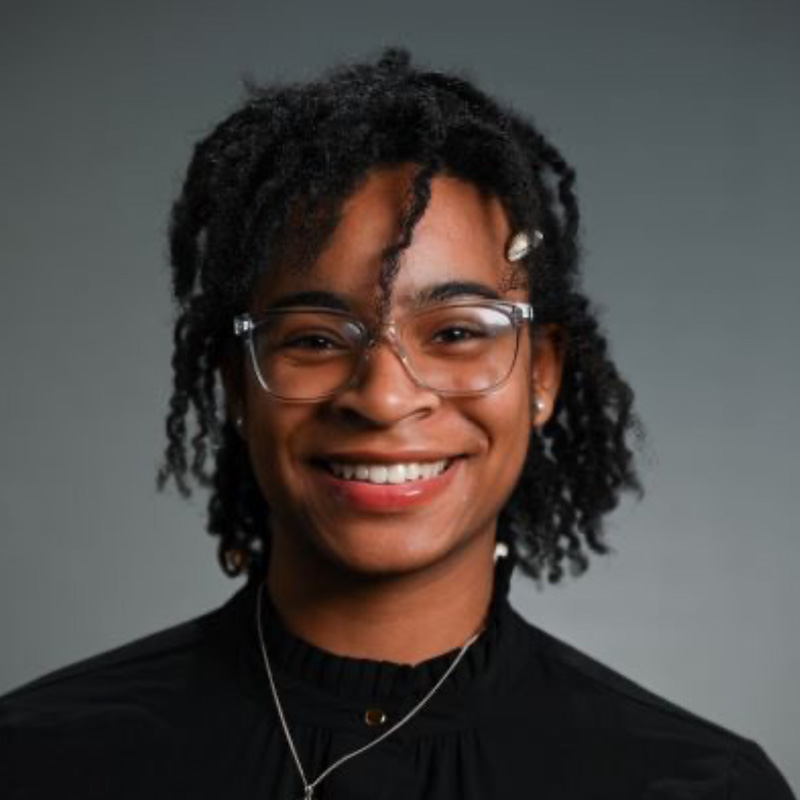 Sameria Mbili, born and raised in Buffalo NY, will be completing her Bachelors of Arts and Science at Canisius College in May of 2023. She is a double major in International Relations and Political Science with a minor in Economics. She conducted small research projects and helped host the Canisius College Annual Model United Nations Conference through the Canisius Earning Excellence Program. This includes working with High School students from various parts of western New York to enhance their negotiation and writing skills through learning about world politics.
Sameria is also a Student Organizer for Canisius Chapter of Peace Action New York State. Where she is dedicated to bringing awareness to different social justice issues as well as advocating for peaceful resolution to endless wars. She is a member of the Delta Gamma Chapter of First Generation Honors Society and Phi Alpha Delta the pre-law fraternity. Outside of Campus, she volunteers for the International Institute of Buffalo acting as a chair for Model UN conferences. She is also an active member of Western New York Peace Center and attends monthly Peace Coffee Houses.
Sameria aspires to be an Immigration lawyer while also creating an environmentally sustainable, inclusive economy to share the prosperity with first and second-generation migrants.