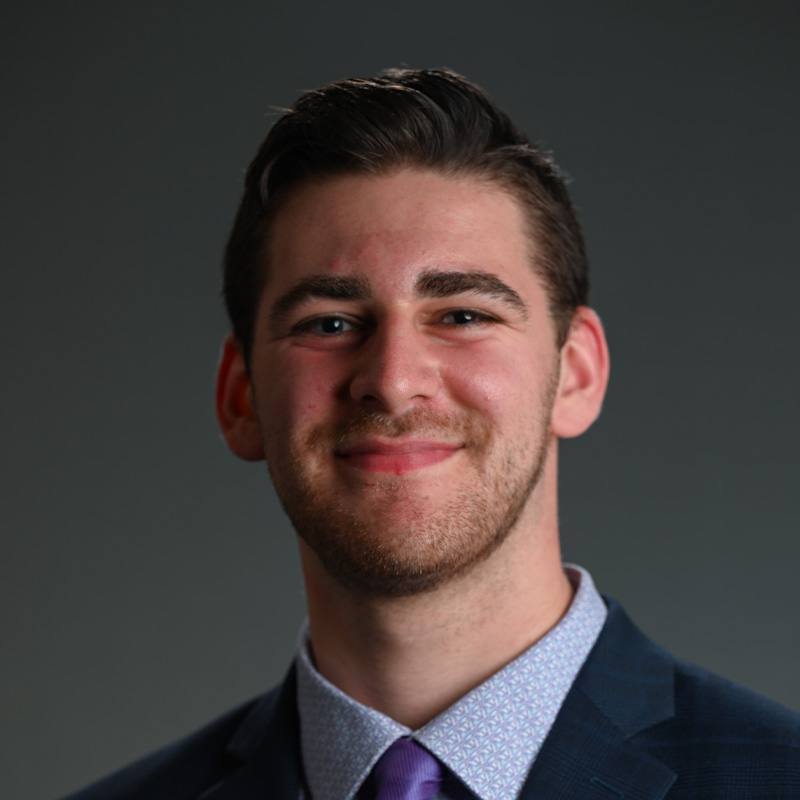 Seth is a Buffalo, NY native pursuing an MBA with a concentration in finance from the University at Buffalo. He anticipates graduating in 2023. Seth is active in his MBA program, taking on many leadership positions. He is on the executive board of the Graduate Management Association as the Director of Finance. Seth is also a Student Ambassador for the University at Buffalo School of Management Graduate Admissions Team. He is also further developing his leadership capabilities as a member of the LeaderCORE development program.
In addition to his involvement in the MBA program, Seth is an active member of UB Hillel. He is also involved with Blackstone LaunchPad as a student assistant and an active participant in events. His experiences with Blackstone LaunchPad led to him discovering his passion for entrepreneurship. As a participant in their Inclusive Launch Foundry, Seth developed a recreational sports league for college students during the summers. He is currently competing in the Panasci competition as the founder of NetWorthy, an Education Technology company providing college students the confidence to make intelligent financial decisions that align with their life goals.
Upon graduating next year, Seth will contribute his business and finance knowledge as the full-time founder of NetWorthy. His efforts will contribute to college students learning and building their financial confidence. By doing so, Seth hopes to attract talented and passionate individuals to the region, which will allow him to give back to the community by helping to create jobs and boost the local economy.