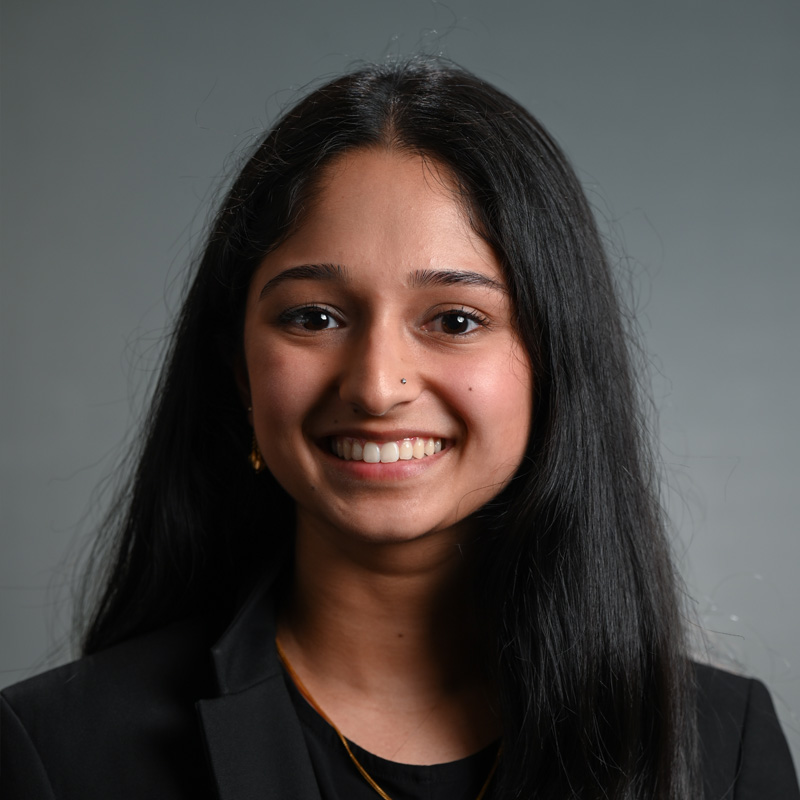 Srikrithi Krishnan, a Buffalo native, anticipates graduating from the University at Buffalo in May 2022 with a BS in public health, a BA in psychology, and minors in addiction studies and sociology. She will be attending UB this fall to pursue her master's degrees in business administration and public health.
Srikrithi has held numerous leadership positions such as vice president of the Public Health Club and participating in the SUNY SAIL Student Leadership Academy. Srikrithi has also worked at the UB Office of the President throughout her undergraduate education.
Srikrithi was recently awarded the School of Public Health and Health Professions' Outstanding Senior of the Year Award. This is an honor awarded to a student who exemplifies leadership and service and academic excellence. She was nominated for the Chancellor's Award this year, which is the highest honor SUNY bestows upon their students. Srikrithi is also a member of UB's Phi Beta Kappa chapter, the nation's most prestigious academic honor society.
Through research, school, and personal experiences, Srikrithi gained a passion for women's health focusing on pregnant women in disadvantaged communities. Her future goals include creating a nonprofit organization for women to have access to equitable and affordable prenatal and postnatal healthcare. She hopes to utilize her knowledge and experience to promote diversity, equity, and inclusion in her WNY community.
In her free time Srikrithi enjoys spending time with her friends and family. She is a pasta enthusiast who loves cooking and baking. She enjoys hiking in the summertime and discovering local restaurants with her friends. She is incredibly grateful for the community around her, and contributes much of her success to the support she had growing up in Western New York.