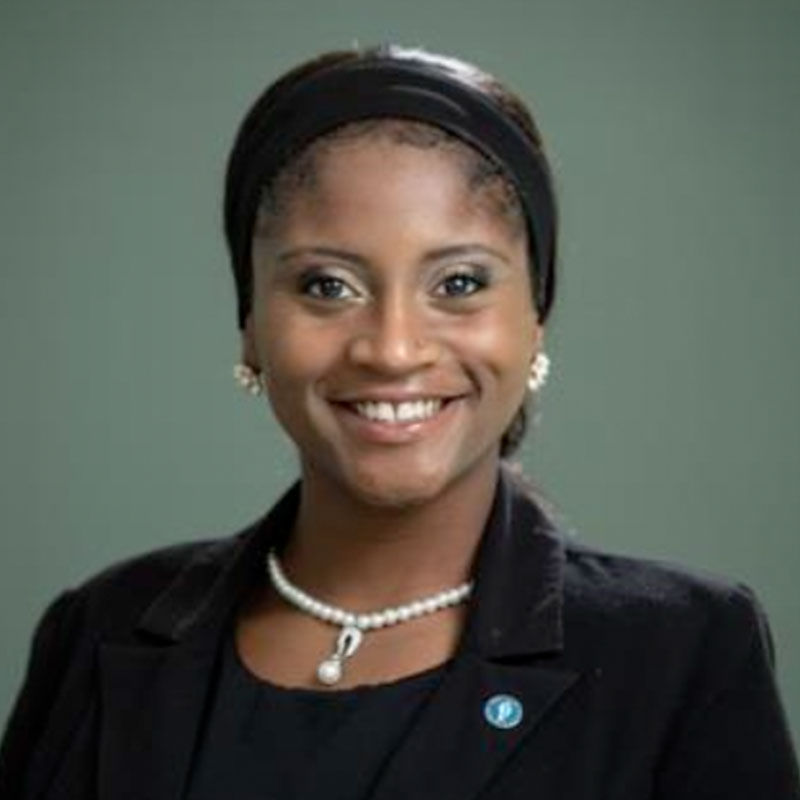 Temara Cross was born and raised on Buffalo's east side. She is a fourth- year student at the University at Buffalo, majoring in African-American studies while pursuing a BS/MPH in public health. Concentrating in community health and health behavior, she anticipates graduating with three degrees in 2022.
Temara is involved with organizations such as Say Yes Buffalo and Open Buffalo, actively working to achieve educational, socioeconomic, and racial equity. Through the Collegiate Science and Technology Entry Program (CSTEP), she is researching breast cancer in Black women at Roswell Park Comprehensive Cancer Center, authoring her first academic publication. She has won numerous awards during her academic career, such as first place at the CSTEP 12th Annual Research Symposium and Poster Conference, and the B'Nspired Award at the Athena Awards for Say Yes Buffalo and the Buffalo News.
Her commitment to serving others continued into her graduate studies, as she currently serves on the Say Yes Buffalo board and continues to fight for adequate resources and representation of Black students at UB.
Her grandmother's passing from preventable diseases inspired Temara to work in the health field. Following medical school, her career goal is to become a family physician, then launch a health facility in her hometown. Ultimately, she aspires to mitigate African-American health disparities and minimize distrust toward medicine. In her "free" time, she enjoys going to church and playing basketball.