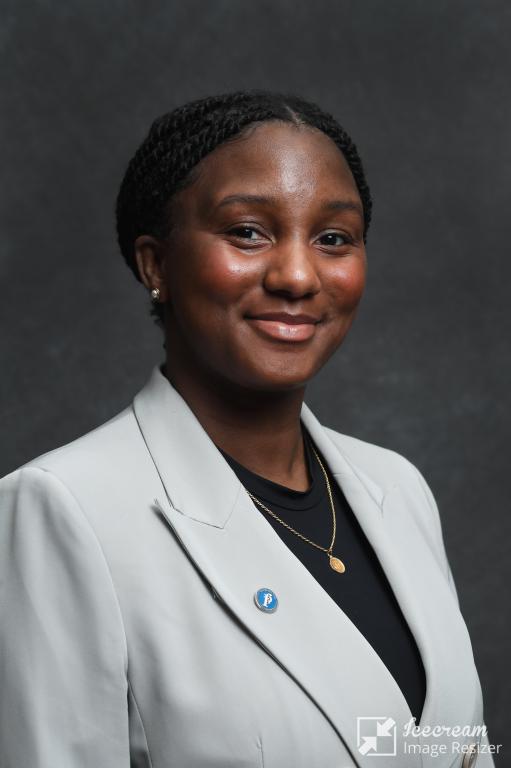 Toniqua Lawrence, a Buffalo native, received her bachelor's degree in psychology from UB in 2021. During her undergraduate years, Toniqua enjoyed participating in organizations that bolster student interest in graduate studies, including being a Ronald E. McNair Research scholar and a Collegiate Science and Technology Entry Program (CSTEP) scholar. She has also worked as a research assistant in the UB Department of Counseling, School, and Educational Psychology; and at the university's Research Institute on Addictions. In addition, she has enjoyed giving back to her university community through work as an academic coach, tutor, peer mentor and teacher's assistant.
Through research, volunteer, and mentorship experiences in the Buffalo area, she gained a passion for mental health, specifically focused on addressing disparities in marginalized communities. Due to these experiences, Toniqua hopes to advance strategies to reduce mental health stigma and increase culturally competent care in the WNY area.
Toniqua is a doctoral student in counseling and school psychology at UB. Her research agenda uses a mixed methods approach to examine factors related to and influencing mental healthcare utilization in minority populations in the Buffalo community. Her current project involves co-chairing the Committee for Social Justice and Inclusion within the UB Graduate School of Education and working with the Mental Health Coalition of Buffalo, NY. Collaborating with local professionals, she contributes to efforts to increase minority participation in mental health services and tackle racial disparities. Understanding the importance of mental healthcare, she hopes to utilize her entrepreneurial goals by establishing a private practice. She looks forward to growing and diversifying the mental health field in the WNY area.