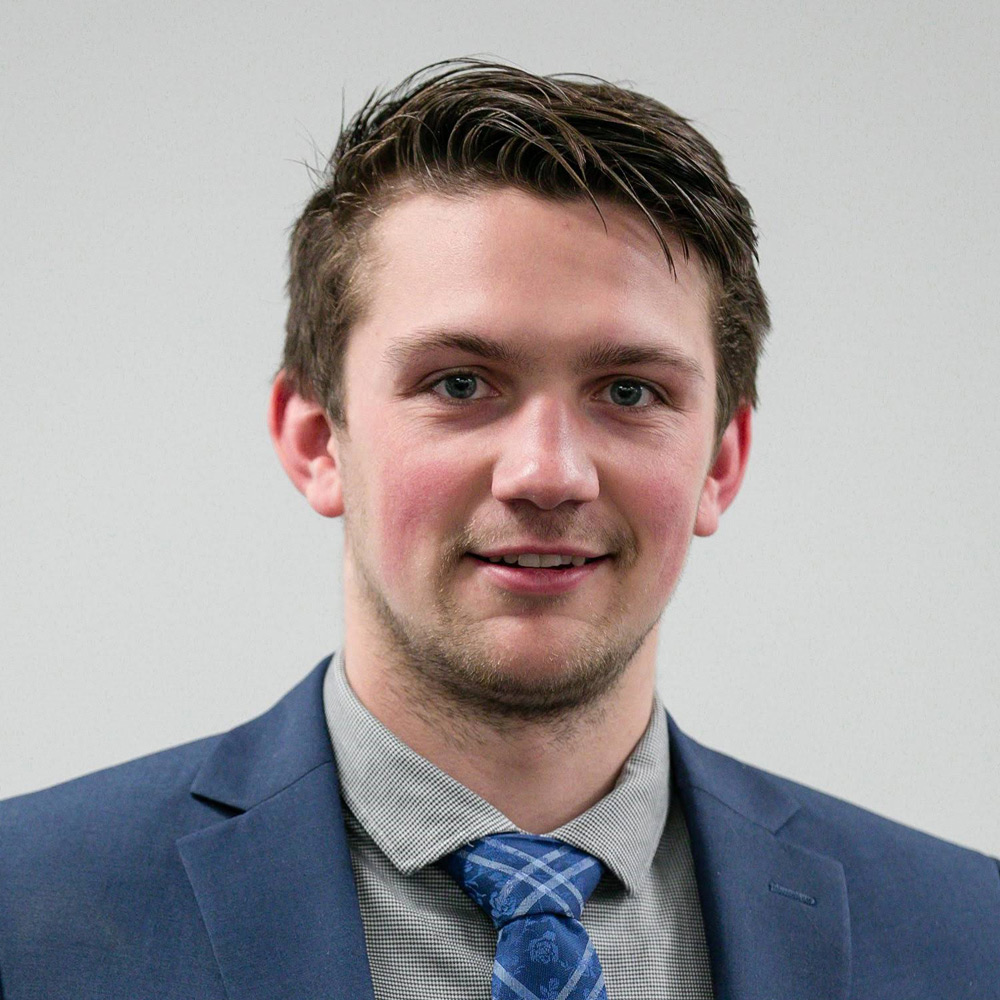 Tucker was born and raised in Williamsville, NY and is a finance major at Canisius. He expects to graduate in 2020.
During his time at Canisius, Tucker has been the goalie for the Men's NCAA Division 1 Ice Hockey Team. He spends much of his free time working as an events staff member at the Koessler Athletic Center, while also participating in community service around Buffalo, including the Sandwich Ministry and at the local Salvation Army. Since the HarborCenter opened in 2014, Tucker has also worked alongside the Academy of Hockey to educate and coach the next generation of hockey players.
Since the summer of 2018, Tucker has been working under the direction of Marc Rosenthal. Rosenthal is the founder of ROI Financial Group and is nationally ranked amongst the top financial advisors. ROI Financial Group is a full service financial company whose goal is to enrich clients with knowledge on insurance and financial strategies.
In addition to the Western New York Prosperity Fellowship, Tucker recently received the Summer Athletic Scholarship, which is awarded to students who excel in the classroom and sports. Tucker aspires to open his own financial group to educate and enhance financial portfolios for his clients.